Victor's History movie review: This film about colonialism, identity has realistic feel but static plot
Victor's History rises to the challenge of putting together a proud indie, micro-budget narrative experience, but there is not much to its plot
The 19th edition of the Jio MAMI Mumbai Film Festival is finally here, and with it comes an unending list of critically acclaimed Indian and international films to watch. Some of these are submissions for the Oscars, while others are hitherto untold, hyperlocal stories. Firstpost will review the most promising of these films.
A camera, a microphone and three actors travel through France in Nicolas Chevaillier's debut experimental, documentary-style feature length drama titled Victor's History. It is a robustly indie film.
French-American Victor (Chevaillier) has commissioned a documentary film to record the glorious legacy of his late father. As he retraces the steps of his father's journey through France, African-Vietnamese-American Dorian (Kev Clinsc) records the story and images, while Indian cinematographer Zuhair (Shoaib Lokhandwala) films it all.
Throughout Victor's History's 78-minute running time, we see events from the perspective of the camera. As they journey on through the French countryside, a different story to the one Vic has long believed begins to emerge. Conflict erupts between Vic and the headstrong Dorian with the more pliable Zuhair getting caught in between. The lines between recounted and imagined history (and valour) blur, as an inconvenient truth emerges.
As the trio travels on, Victor learns that the person he most idolised might not have been harbouring a deep secret. This raises the question that is at the core of Chevaillier's exploration: How far would you go to protect your family's legacy?
The screenplay – divided into chapters – transforms from realistic documentary style (like the Danish Dogme 95 movement that defers to "pure" filmmaking – focussing on the story with minimal reliance on technology or props) to dark drama to a found footage unexpected ending. Owing to the experimental nature of film-making – how can you make a film with a skeleton crew and basic equipment – Chevaillier, Lokhandwala and Clinsc juggle many departments and roles.
Since there is not much to the plot, some scenes are vapid, others are static and feel staged, with one character in the frame talking to another character behind the camera. The dialogue does retain a natural, chatty quality to it, as the discussions touch upon issues of colonialism, identity, memory and versions of history.
As the famous Winston Churchill quote goes, "History is written by the victors," and it's this notion that Chevaillier plays with. Howeve,r the story idea does not smoothly translate to film. Rather Victor's History is commendable for rising to the challenge of putting together a proudly independent, micro-budget narrative experience.
Entertainment
Thoughts on cinema, as the Jio MAMI 19th Mumbai Film Festival concludes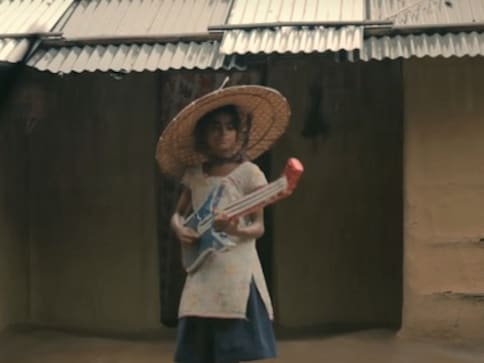 Entertainment
See the full winner's list at the closing ceremony of Jio MAMI 19th Mumbai Film Festival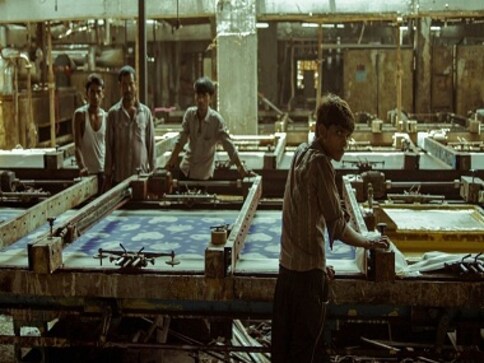 Entertainment
Rahul Jain's Machines asks the tough questions — will there ever be a smile on the factory worker's faces?