Victoria Beckham uses ultra thin model as face of new eye-wear campaign leaving the internet severely displeased
Victoria Beckham faces severe backlash from people on the interwebz for using an 'ultra skinny' model as the face of her 2018 eye-wear campaign
Victoria Beckham has recently come under fire for using an "ultra thin", "sickly" model as the face of her new Victoria Beckham Spring/Summer eye-wear campaign. Featuring the 29-year-old waif-like Lithuanian model Giedre Dukauskaite, Beckham's latest campaign for her 2018 designer eye-wear collection has received severe internet backlash.
Back to work! Start the year with new frames from the Spring Summer 2018 #VBEyewear collection inspired by 1970s retro classics and updated for a feathery-light, fresh and modern look. Available at https://t.co/z8jKj9nMGH and #VBDoverSt. #VBSS18 pic.twitter.com/SDq0onL2EJ

— Victoria Beckham (@victoriabeckham) January 11, 2018
Several people took to Twitter to express their distaste, calling the designer out for promoting an unhealthy body image and anorexia.
This is not the first time that the former Spice Girl has come under fire for using super thin models to promote her fashion line. Beckham was previously criticised last year for sharing pictures on Instagram of her new clothing range being modeled by the petite model Chantal Habscheid.
In the past, Beckham has spoken out against using skinny models, publicly claiming that she would not be using "terribly thin" girls to model for her.
In 2010 Beckham pledged herself to the Healthy is Beauty campaign which was put in place by the Council Of Fashion Designers of America and the model-singer-entrepreneur ensured that she would not be using models that were extremely skinny to catwalk for her.
Here are some of the Twitter reactions to Beckham's use of super skinny model Giedre Dukauskaite:
A model who looks like a teenager with severe anorexia is the face for the #VBEyeware 2018 summer collection. This is the reason why every study done on social media and advertising calls the threat to young girls' mental health "dire". @victoriabeckham pic.twitter.com/xS6hC2SwlW — Amanda Foreman (@DrAmandaForeman) January 14, 2018
*NEW COLUMN*
This photo made me feel physically sick & will have a far more damaging effect on many young women. Shame on you, Victoria Beckham. https://t.co/gLulE2BBTz pic.twitter.com/oVmXY782cv

— Piers Morgan (@piersmorgan) January 15, 2018
*NEW COLUMN* Victoria Beckham pledged not to use skinny models - then used THIS model to sell her merchandise this week. She's a shameless & dangerous hypocrite. https://t.co/gLulE2BBTz pic.twitter.com/qtuaQdPhso — Piers Morgan (@piersmorgan) January 15, 2018
*NEW:
Why the hell would Victoria Beckham choose this emaciated model to sell glasses?
It's a disgrace. https://t.co/gLulE2BBTz pic.twitter.com/8P24MhuSSO

— Piers Morgan (@piersmorgan) January 15, 2018
I've just seen Victoria Beckham's choice of models. They make Heroin Chic look positively wholesome by comparison. Fashion has a lot to answer for presenting these images to impressionable young women. VB ought to be ashamed. pic.twitter.com/Zeq5khcvgo — James Sherwood (@james_sherwood_) January 16, 2018
@Iromg the UK average women size is 14 to 16. Victoria Beckham's model is totally unrepresentative of society. She looks gaunt and ill in my opinion. Not a great role model at all. Fear many young girls may see this look as glamorous and is is so not the case.

— Phil (@Phil14641679) January 16, 2018
Totally and utterly and this was my reply to @victoriabeckham yesterday when I saw it!!!! pic.twitter.com/4Xz1XHfJor — Lisa Paines (@fordst1) January 15, 2018
Lifestyle
Virgil Abloh's death was announced Sunday by the luxury group LVMH (Louis Vuitton Moët Hennessy) and the Off White label, the brand Abloh founded. Abloha was the men's wear designer of Louis Vuitton.
Entertainment
Priyanka Chopra and Nick Jonas look radiant in their bold attire at the British Fashion Awards 2021. Check out their cute moments together.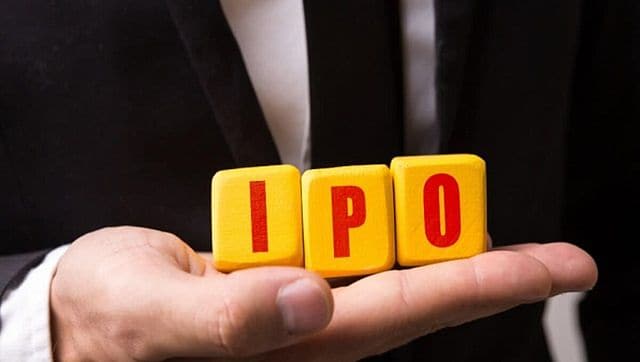 Business
The Rs 1,013.6 crore Initial Public Offering IPO of the company was subscribed 135 times.