Victoria and Abdul movie review: Judi Dench, Ali Fazal in an elegant looking, but passable film
Victoria and Abdul is more a missed opportunity than a piece of entertainment. However, Ali Fazal is impressive.
In a tide of 'passable' movies, the films with the most potential but the least end value seem to hurt the most. Victoria and Abdul is unfortunately one of those passable movies which could probably have been better in a parallel universe, or at the very least in the hands of more capable filmmakers.
It's an elegant looking film, but safe and forgettable at best.
It's not hard to guess what the film is about – it's 1887 and Judi Dench plays Queen Victoria, trying to cope with the death of John Brown. A young Indian man named Abdul (played by Ali Fazal) has been tasked with an unusual job – to travel to England to gift the Queen a coin as a token from British ruled India. The two forge a bond of sorts as the permanently grumpy Queen finds an unlikely companion to confide in.
The setup is executed with a comedic undercurrent, and while the average viewer might enjoy the breezy casualness of the film, there's little beyond the surface to make any real impact.
Fazal is in fact pretty good in the film, but it's unclear why Abdul feels it's a great honor to go and present the Queen the token. I am not fully versed with this slice of history but the film should have made an attempt to add some nuance to Abdul's character rather than present him as a stereotypical 'smiling Indian' happy to be in service of the gora aadmi. Once Abdul and Victoria's friendship is forged his family moves to England and again he's kind of overjoyed with the whole thing. It's rather uncomfortable to watch these events transpired, and impossible not to look at the film as a white man's version of a historical event.
The comedic angles include one running gag where Abdul is juxtaposed to the churlish Mohammad (Adeel Akhtar from Four Lions and recently The Big Sick). Another little gag includes one where the token is to be presented by the Indian guy without setting his gaze upon her majesty. It's really hard to laugh in situations like this seeing as one belongs to the race of the receiving end, and it becomes a continuous battle to dispel the casual racism at play mined for humour.
Trying to balance the film's setbacks is Dench in yet another uptight role, proving that there's no other British actor out who can be better at being awful to others on camera. This is in fact the third time she's played the exact same role (she was the coarse Queen Victoria in Mrs Brown 20 years ago, the coarse lady in Shakespeare in love, the coarse lady in Chocolat and so on). So her shtick in this movie is fine, but we've seen it all before in better films.
There's an odd sense of misguided chronicling in the film, which is strange considering it's directed by Stephen Frears who has made rather lovely films like High Fidelity. The lack of irony, or satirical bite from his earlier film The Queen ultimately hurts Victoria and Abdul, more a missed opportunity than a piece of entertainment.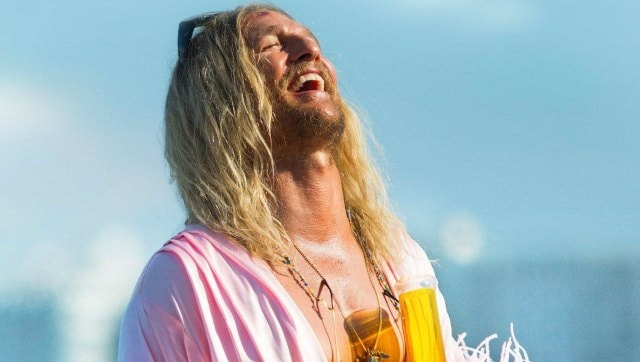 Entertainment
The Beach Bum does not really have a substantive story, it just follows a doped up middle-aged guy who displays no self-awareness and never faces any consequences for his actions.
Entertainment
Thunder Force is supposed to be a superhero spoof, yet, the movie is neither clever enough to be a parody, nor as dramatically charged or detailed as are superhero flicks.
Entertainment
Superintelligence's utter confusion at locating itself as either a comedy or a thriller keeps being an utter disappointment