Vicky Kaushal on playing Aurangzeb in Takht, and comparisons with Ranveer Singh's Khilji in Padmaavat
Vicky Kaushal says while he would like to use Ranveer Singh's 'unabashed' trait as Khilji, he would not ape the performance for his role as Aurangzeb in Takht
Vicky Kaushal says that while he appreciates Ranveer Singh's performance as Allauddin Khilji in last year's blockbuster hit Padmaavat, he would not want to ape Ranveer's interpretation of the character in his portrayal of Aurangzeb in Karan Johar's epic drama, Takht.
During an interaction with Rajeev Masand, Vicky said that his character is completely different from Ranveer's deviously evil Khilji. "Because I know the film (Takht) and how Aurangzeb is in the film, I can say that it's a completely different colour palette."
Praising Ranveer for its turn as the Mughal emperor, he said that he loved the unabashed tone in Ranveer's portrayal. However, he added that apart from Ranveer's unbridled take, he would not like to use his work as a frame of reference in fear of aping it.
"It's like (when you are told) 'don't think of an elephant', you only end up thinking of the elephant. I'm a huge fan of this performance as Khilji, the way he played it unabashedly was absolutely mind-blowing. That's the trait I want to use for Aurangzeb but on a very different character," Vicky clarified.
Also speaking about playing Aurangzeb in Takht, he said that he found not judging the character to be the most challenging part. Kaushal had earlier dipped his feet in the anti-hero space with Raman Raghav 2.0
Entertainment
Raju Srivastava's character Gajodhar bhaiya became a household name. The stand-up comic was also famous for his style of dialogue delivery that left everyone in splits.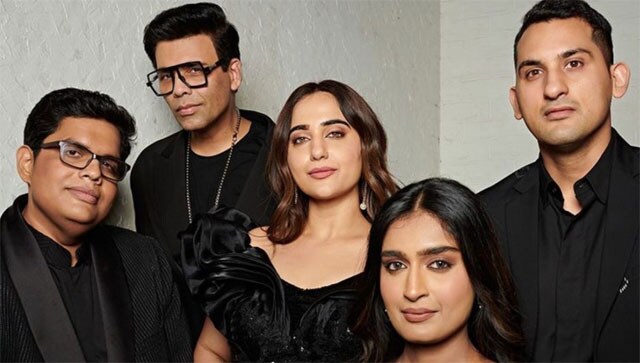 Entertainment
"When Vicky and Katrina were getting married, it became very embarrassing for me," said the host.
Entertainment
Singh, speaking at FICCI Frames 2022, added, "I truly appreciate the efforts of my friends and putting that out there."