Vice review round-up: Christian Bale's political satire, a 'broad liberal parody' or a 'Ted-talk of comedy'?
While Adam McCay's treatment of Dick Cheney in Vice has been debated, Christian Bale's performance in the film has been universally lauded.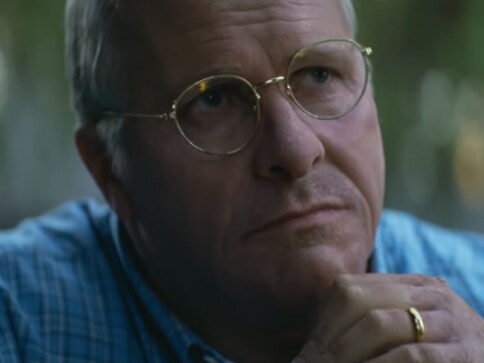 The first reviews of Adam McKay Vice, a biopic of the former US Vice President Dick Cheney have arrived, and it seems to have polarised critics, despite having received six nominations at Golden Globes 2019.
The plot follows Cheney in his desire to become known as the most powerful vice president in America's history. The film takes a comedy-drama approach towards the George W Bush  administration, and has brought together Christian Bale (Dick Chenay) and Amy Adams (Lynne Chenay) for the third time, following The Fighter and American Hustle. Whereas critics have unanimously praised Bale's performance, they have been divided on the treatment of the political satire.
Here is what critics have to say about Vice, scheduled to hit the theatres on 25 December:
Variety: Bale, thanks to a stupendous job of prosthetic enhancement, disappears inside Cheney's doughy armchair-warrior physique and deceptively innocuous balding head, but a puckish aura of Bale obsession shines through; he channels everything about Cheney that, in the Bush era, made him such a recessive and, in his way, magnetic figure of clandestine destruction.
IndieWire: There's much to admire about Vice, from performances to its sprawling timeline, and yet it often seems trapped between the intentions of a broad liberal parody and more sincere attempts to understand Cheney's essence, frequently indulging in kooky extremes before backing away with apologetic gravitas.
Business Insider: If you're going into Vice  expecting just a telling of Cheney's life, stay home. This isn't so much a biopic as it is an angry director using the movie to air out all of his issues with Cheney, the George W. Bush administration, and the system as a whole for allowing the US to go into Iraq to chase down fictitious "weapons of mass destruction."
The Guardian: Vice is a kind of PowerPoint biopic, a Ted talk of a comedy, with fourth-wall breaks and voiceover routines borrowed from Michael Moore. But the stylised inserts reminded me a bit more worryingly of his previous film, the bafflingly overrated The Big Short from 2015, a pseudo-satire of the financial world that tried to confer underdog-hero status on those money men who'd done well out of the crash.
The New York Times: It will break no news and spoil nobody's fun to note that McKay is not a fan of his protagonist. His argument is essentially that much of what critics of the current president fear most — the erosion of democratic norms; the manufacture of 'alternative facts;' the rise of an authoritarian executive branch — already came to pass when George W. Bush was in office. But Vice offers more than Yuletide rage-bait for liberal moviegoers, who already have plenty to be mad about.
Den of Geek: So while Vice has its moments of brilliance, and its two leads are impeccable, it also proceeds through a standard "this happened and then that happened" structure, which hits all the major events in Cheney's career and life without delving too deeply into any of them.
IGN: Vice has been told with all the caustic wit and self-righteousness that we've come to expect from McKay, and if you're on his side, you'll probably marvel at his clever storytelling, the impressive performances of his huge ensemble cast, and the way he makes learning, for lack of a better word, "fun." But if you're not on Vice's wavelength this may not be the film to sway you.
The Hollywood Reporter: Even though the film is devastating in its assessments of Cheney's attitudes and decisions, it's so buoyant, its general mood so exhilarating, that it rarely seems like it's resorting to cheap shots or gags for effect. It's the work of a great, mordant tragi-comedian, someone whose primary skills lie in humor but, as he's grown as an artist, has learned to plant his satiric skills in fertile dramatic soil. The creative yield was strong in The Big Short, but here even more so.
Find latest and upcoming tech gadgets online on Tech2 Gadgets. Get technology news, gadgets reviews & ratings. Popular gadgets including laptop, tablet and mobile specifications, features, prices, comparison.
Entertainment
William Blinn had won Emmy and Peabody honours for the 1971 TV movie Brian's Song, which dramatized the friendship of Chicago Bears players Brian Piccolo and Gale Sayers.
Entertainment
Donald Trump has labelled Sacha Baron Cohen "a phoney guy" and "a creep" after the British comedian featured the president's lawyer in his new Borat movie
Entertainment
What if the pandemic, rather than representing a temporary disruption in audience habits and industry revenues, turns out to be an extinction-level event for moviegoing?