Ventilator review: Priyanka Chopra's debut Marathi production is a refreshing watch
In spite of the textbook life lessons and triple-underlined message, Ventilator is a refreshing watch with some fine performances.
It's an unusual title for a Marathi film – Ventilator – but one that the filmmakers are so pleased with that it is used repeatedly through this 130-minute comic-drama. Events are catalysed in the film, by the sudden hospitalization of an aged uncle a week before the Ganpati festival.
Word quickly spreads from the city to the ancestral village sending the battalion of relatives into a tizzy. The death of the uncle during Ganpati would mean a period of mourning, which would play havoc with all festival plans and celebrations.
While this is the preoccupation of some nieces and nephews, others are worried about property matters left incomplete. But all agree they need to be in Mumbai, in support of the family.
Director Rajesh Mapuskar's film Ventilator 'boasts' of over 100 actors. This can become painful when a chunk of them belong to this one family where every other adult or child is hyperventilating about something. One woman wants to fight for permission to build a toilet while her brother wants an account of all the mangoes taken from his orchard.
The son of the ailing man is preoccupied with his work for the local politician and the need to impress his boss with an opulently decorated Ganpati. And another nephew is playing out his own angst with his aging father. There's also a token NRI daughter and her family with an American husband who spouts the lines that are intended to put the sentiment into perspective: that an Indian family sticks together despite differences.
The major part of the narrative stays close to the comical angle, with the last 45 minutes towards the melodramatic, as all dangling ends are tied. Without giving away much, suffice to say that the last stage of life might be seen out on a ventilator but life sometimes begins on one too – as premature babies are protected in incubators.
A long speech delivered by the wise patriarch as he stares at an incubator is too obviously designed to evoke tears. Why not stick to the irreverent tone that made Ventilator a pleasant watch till past half time?
You are willing to overlook the overacting when characters come up with quotable quotes such as a cousin asking her sister-in-law how she can wear sleeveless in hospital, to the politician, who wants the ailing man be moved across the road, being told he cannot be taken off the ventilator at all.
Ashutosh Gowariker, who returns to acting after a hiatus, plays (what else) a famous film maker, while producer Priyanka Chopra has a cameo as herself (as a Bollywood star). Boman Irani chips in as the doctor. The ensemble cast also features Sukanya Kulkarni, Jitendra Joshi and Sulabha Arya. The presence of so many characters leads to a repetitiveness and a dilution of emotion as you are required to invest in too many subplots and family issues.
A more sure-footed work by Mapuskar, who earlier helmed the Hindi feature Ferrari Ki Sawaari, but connects more closely with a Marathi joint family and their quirks (holding on to the undeniable influence of his mentor Rajkumar Hirani). In spite of the textbook life lessons and triple-underlined message, Ventilator is a refreshing watch with some fine performances.
Photos
The who's who of Bollywood flocked to Vancouver for the maiden edition of the Times of India Film Awards. The glittering awards ceremony saw celebrities arrive in style on the red carpet to cheering fans. Here are some images.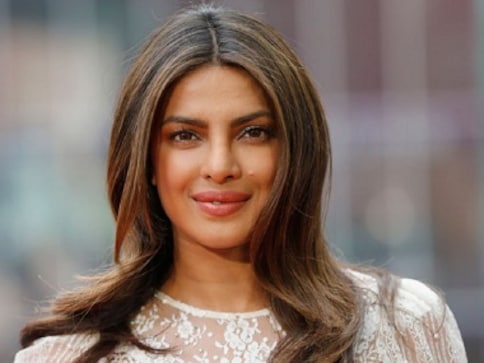 Entertainment
Priyanka Chopra's next Marathi venture is titled Paani and the actress-producer on Tuesday announced that the film is based on a true story and deals with a very topical issue.
Entertainment
Priyanka Chopra will now be producing the Malayalam version of her 2016 hit Marathi comic-drama Ventilator.