Venom teaser: Tom Hardy battles more than inner demons in classic Spider-Man anti-hero origin story
Venom will show Eddie Brock's transformation into the classic Spider-Man villain.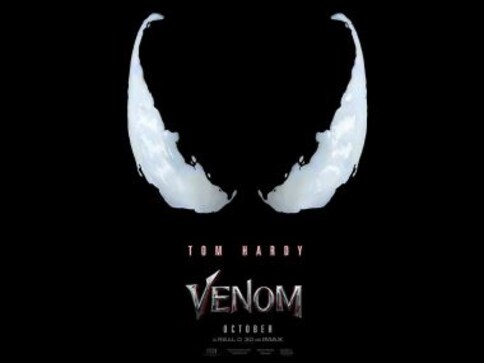 The first teaser trailer for Tom Hardy's Venom has arrived, a day after the official teaser poster was released for the film.
We get a glimpse of Eddie Brock undergoing a medical procedure and only a quick glimpse of what could be the symbiote as he dashes from room to room amid shrieking alarms. In an interior monologue, he reveals, "We all have our own problems, our own issues, our own demons." But not much else is revealed and we still don't know what the Venom looks like.
Brock is a freelance photographer who becomes infected by a symbiote alien life form that needs a host in order to survive. The film will follow his transformation into the classic Spider-Man villain.
The film is directed by Ruben Fleischer of Zombieland fame and written by Jeff Pinkner and Scott Rosenberg (Jumanji: Welcome to the Jungle). The shooting for the film was wrapped up last month.
Other than the Dunkirk actor, the film also features Riz Ahmed, Michelle Williams and Jenny Slate. It is the first of several movies planned on the antiheroes of Marvel's Spider-Man.
Venom is set to hit theatres on 5 October.
Watch the trailer below:

also read
Entertainment
According to reports Prince Harry and Meghan Markle's 'very strange' decision to not celebrate five-year wedding anniversary.
Entertainment
Harry & Meghan's asking for discount at Princess Diana's favourite hotel lead to the near catastrophic car chase.
Entertainment
Priyanka Chopra Jonas starrer Citadel will or will not come out with Season 2. Some reports say that they wont. But the speculation is still on.