Veerey Ki Wedding movie review: Pulkit Samrat, Kriti Kharbanda film is not a match made in heaven
The story and direction of Veerey Ki Wedding is both musty and hollow
Everybody loves Veer. He's magnanimous man and a do-gooder vigilante. Veer (Pulkit Samrat) goes around Delhi beating up roadside Romeos, preventing robberies and doling out cash to the needy with bleeding heart stories. It's easy to be this generous when you have your father's abundant cash reserves to dip into. His father Prabhu Arora (Micky Makhija) runs a successful garment manufacturing business and tolerates his son's shenanigans.
Veer's parents are keen on getting Veer married, not least because some 90-year-old grand uncle is putting pressure on them to do so. Why does he care? Because nonagenarian wants to marry his paramour, but only after the nephew is wed.
Veer is in love with Geet (Kriti Kharbanda) but for some reason he has not been able to tell his parents, who come across as rather personable folk. Geet thinks her dad won't approve, because Gopi Bhalla (Satish Kaushik) is a wealthy sweet shop owner who abhors violence, and we all know Veer likes a good punch up.
The match does not work out and a wide rift forms between the Bhallas and Arora. Yet, this supposedly loved-up couple lacks the backbone to stand up for what they want. Considering it's Veerey Ki Wedding, Veer's character should have been more consequential to the plot. But he exists just to give Samrat an opportunity to flex his ample gym-earned muscles, fight off some bad guys in tackily executed fight scenes, dance and fight again. He has one scene where he says anything worth listening to. Else, he's deadpan and dull.
The Arora family includes another unmarried boy. Veer's cousin Balli (Jimmy Shergill) is 35 and believes he's jinxed never to marry. He too shows up randomly in places and scuppers crimes as they are in progress. Thank god for Shergill though. His interpretation of Balli gives the film some texture and understated humour.
Kriti Kharbanda is likeable as a mostly empowered Geet who will take on the bad guys while waiting for her knight in shining armour to show up.
The film starts off with Vijay Raaz's voice-over but director Ashu Trikha drops the device of a narrator midway. If only he had also dropped half the characters that pop in and out of frame — Veer's two sidekicks, a loud-mouthed but incompetent cop named Rani Chaudhary (Yuvika Chaudhary), an avaricious suitor and his ridiculous uncle who dresses like a cowboy.
Both Balli and Veer are more brawn than brain, but they are also all heart. The message, if there is one, is that sometimes you need a brave man willing to use his fists to fight off bad elements in society. Deepa Bakshi and Dilip Shukla's story provides the basis for the direction and production — musty and hollow. Regret to inform you that Veerey Ki Wedding is a marriage is not made in heaven.
Find latest and upcoming tech gadgets online on Tech2 Gadgets. Get technology news, gadgets reviews & ratings. Popular gadgets including laptop, tablet and mobile specifications, features, prices, comparison.
Entertainment
Mulan could have been a burning live-action adaptation of a powerful origin story. But it remains painfully loyal to Disney's diktats.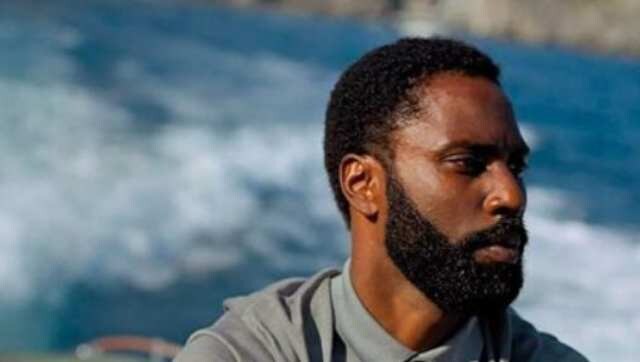 Entertainment
Tenet represents a dangerous gambit in the age of COVID-19: a blockbuster so must-see the studio hopes audiences will risk infection and death just to catch a glimpse of its brilliance. But in the end, Tenet is just a movie, as it was always going to be.
Entertainment
Nimic's central theme of identity may lead to severe existential crisis, but perhaps that's the crowning jewel of the twisted pleasures of a Yorgos Lanthimos production.