Vada Chennai: No one could have pulled off Anbu's character but Dhanush, says Ameer
Ameer has grabbed the attention of audiences with his role as gangster Rajan in Vada Chennai, directed by Vetrimaaran and starring Dhanush in the lead role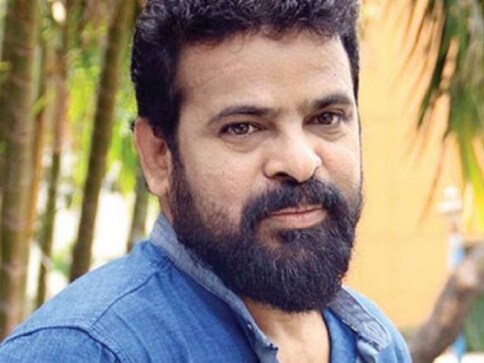 Director Ameer has helmed four films in his sixteen-year-long career. Barring his last movie, Aadhi Bhagavan (2013), his other films such as Mounam Pesiyadhe, Raam, and Paruthiveeran have catapulted the careers of Suriya, Jiiva and Karthi in the Tamil film industry. Now, Ameer has grabbed with his role as the dreaded gangster Rajan in Vada Chennai, directed by Vetrimaaran and starring Dhanush in the lead role.
"The long sabbatical was not a planned one. It happened because of my constantly changing leanings. I participated in the Sri Lankan Tamils' protest, got involved in Directors' Union and FEFSI later. Then, I announced Santhanan Thevan before I came on board for Vada Chennai. I'm regretting those decisions now, but I'm planning to be very focused and direct at least one film a year," said Ameer.
Produced by Lyca, Vada Chennai opened to rave reviews on 17 October, and everyone has been showering lavish praise on Ameer's character in the film, which appears for nearly half an hour.
"It's good to hear," says Ameer, with a composed smile. "Actually, my role in the original footage shown by Vetrimaaran was 55 minutes. Dhanush watched it and wondered how the director would insert all these sequences in the story. Later, it was compressed into 35 minutes. Now, the final runtime of my footage in the film is around 30 minutes. Vada Chennai revolves around a lot of characters and inter-connected events. It is not centered on one character or person," he reveals.
Initially, Vetrimaaran had approached Vijay Sethupathi to play the role of Rajan. Later, due to date issues and shooting delays, Vijay opted out of the film. "I didn't even know that Vijay Sethupathi was supposed to play my role. When I got to know about it, I felt bad. Later, I learned that Vetrimaaran was planning to do this film with Simbu. I sincerely request everyone to keep Vijay Sethupathi's image off their minds while watching my performance," he states.
Ameer says he was very nervous to share the screen with Andrea in the film. "I have never worried about my height in my career. But, she was fair and tall, and it made me a little worried. When I walked into the set on my first day, she had already completed a schedule and was familiar with everyone in the team. Initially, I was confident. After two days, I discussed with Vetrimaaran and advised him to rethink about my casting (smiles). I even suggested him the idea of quietly dropping me from the film and rope in someone else for my role. But, Vetrimaaran was very determined," he said.
He further adds: "While performing some intimate scenes, Andrea behaved like a thorough professional. But, I was reluctant and on the edge thinking about my image in public and my family. Somehow, Vetrimaaran managed to shoot those scenes, and Andrea laughed at me for my hesitation. Chandra, played by Andrea, is a very dominant character on screen and she aced it with ease."
Tamil cinema has majorly portrayed North Madras as a filthy place replete with slums, drug-peddling youngsters and sickle-wielding adults. Asked about the stereotypes associated with the region, Ameer explains: "There's more about the place Vada Chennai than meets the eye. North Madras is not just about goons or rowdyism. There is an unknown side to it. The youngsters in North Madras passionately play football and have won international competitions, which no one is aware of. There are well-known carom players in the region. But, the general perception of North Madras is gradually changing in Tamil cinema with films like Pa Ranjith's Madras. Except for the slang, North Madras was a familiar territory to me since I have witnessed a lot in Madurai."
On a concluding note, Ameer says, "I don't think anyone else could have pulled off the character Anbu as Dhanush did. He's a very intense performer but he acts every scene quite effortlessly."