Vada Chennai director Vetrimaaran on Dhanush: 'He supported the film even when Simbu was playing his role'
Vada Chennai director Vetrimaaran reveals Dhanush and he are also planning a prequel and a sequel to the film, along a film based on Tamil novel Vekkai.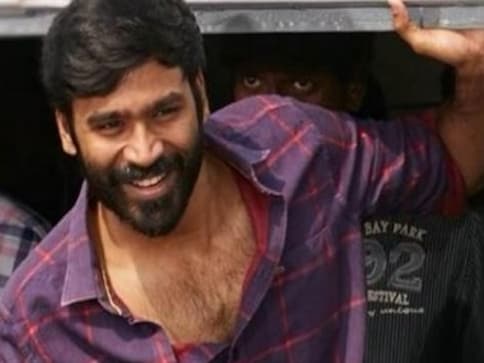 When National Award-winning filmmaker Vetrimaaran's multi-generational gangster drama Vada Chennai released in cinemas earlier this week, it meant the realisation of over a decade-long dream. Even before he made his first film Pollathavan, Vetri has been nurturing the idea of working on Vada Chennai, which was announced with Simbu a few years ago and was eventually dropped for reasons unknown. In this chat with Firstpost, he talks about the long journey behind Vada Chennai and how Dhanush has been the project's biggest anchor.
Vada Chennai follows the lives of a few characters in North Chennai and takes a deep dive into the underbelly of rowdyism and local politics. Talking about the evolution of the story and the inspiration behind the film, Vetrimaaran said, "Honestly, the film doesn't have a story. It follows a few people and the events that happen in their lives during a span of 18 to 20 years. Many years ago, I met someone in North Chennai and everything he narrated about his life and the people around him inspired me to make Vada Chennai. Over the course of a decade, the story did change but its essence was intact. The film is not about the life of people in Vada Chennai per se, but it looks at the lives of a small group in that area."
Asked how he kept himself motivated with a story for over a decade, he said that he considers the script of Vada Chennai as his bible. "Every time I go through the 1,000-page script of Vada Chennai, I get ideas for new projects. It's my biggest source for story ideas and I consider it my bible. Every film I've made so far has born out of an idea from the script of Vada Chennai. Be it the mentor-disciple angle in Aadukalam or the abuse of power angle in Visaraanai, they've all born out of ideas from the script Vada Chennai."
Among various things that have impressed audiences in Vada Chennai, the cultural reference of carom game has stirred up a dialogue. Dhanush plays a carom player in the film. "Carom is a way of life in North Madras where there are over 30 clubs that train hundreds of youngsters. There are five world champions in North Madras. Professionals were brought in to train our actors," Vetrimaaran said, adding that the game has changed the lives of so many people in North Madras and has given them a purpose to live.
This is Vetrimaaran's third film with Dhanush, and his association with the star goes back a long time. They have known each other even before Pollathavan when Vetrimaaran was working as an assistant to late director Balu Mahendra. Dhanush has been the biggest supporter of Vada Chennai, admits Vetrimaaran. "When we discussed the idea for the first time over a decade ago, Dhanush was very excited, but he felt neither we had the budget nor the freedom to attempt something of this scale then. He stood by this project like a rock. Even when I announced that I wanted to make the film with Simbu, he supported the decision and wished us luck. Dhanush has been the biggest anchor of this project. We started shoot in June 2016 and took us over two years to release. As the producer, Dhanush never asked why the project is taking so much time to get completed. He's been very patient all along and that's a blessing."
Elaborating more on his relationship with Dhanush, he said, "I don't think any other star would've been comfortable with the idea that the first part of Vada Chennai has so many characters and the spotlight is not on the hero. He was well aware that it's a character-driven film and that's why all the characters are so well defined. Also, we had to compress five and a half hour footage into two and a half hour film and we had to do that without affecting the characters. Mutual trust and respect for each other keeps us going."
Vetrimaaran also confirmed that Vada Chennai could soon get a prequel. "We want to explore the idea on some digital platform. It'd be ideal for release as a web series. The prequel will be called Rajan Vagaira, and it will track the rise of Rajan and how he built his empire. We also have bigger plans for Vada Chennai 2, but I think it's too early to talk about it." He also confirmed that his next film with Dhanush, their fourth collaboration, will be based on Tamil novel Vekkai. "We plan to start shooting from next month," he said.
Entertainment
Stunt coordinator George Cottle shared a video on Instagram celebrating the series wrap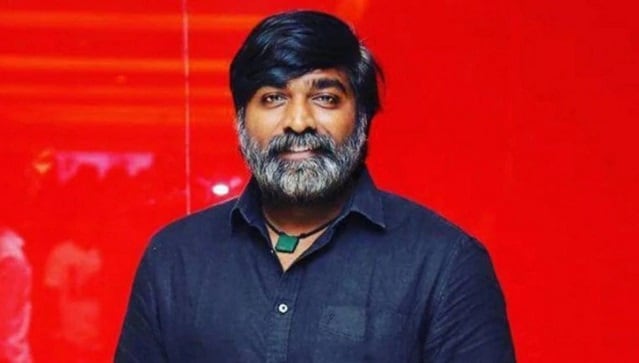 Entertainment
The Tamil superstar has a growing fan following in the Hindi language audience thanks to OTT platforms
Entertainment
People are celebrating the release of Ajith starrer 'Thunivu' not just at the cinema halls but also streets of France by bursting crackers, hooting, lighting smoke bombs, dancing