Unverified redditor removes post accusing AIB's Rohan Joshi of groping, calls him 'great guy'
AIB founder and stand-up comic Rohan Joshi has been accused by a reddit user of groping her breasts. He has denied this accusation.
Founder of All India Bakchod (AIB) and stand-up comic Rohan Joshi has been accused of groping by a Reddit user on 14 March, 2017.
Roughly two hours later, the same redditor denied this claim, stating that the incident never occurred. Both posts have been deleted.
Now suddenly this. WTF is going on!? pic.twitter.com/ndL8uBzHyH

— PT (@peeteeonyou) March 14, 2017
The user adds that Joshi is a "nice guy", and that they were only trying to expose the scahdenfreude, which is the pleasure derived by someone from another person's misfortune that exists today. They also said that they did not wish to hurt anyone's sentiments, and recommended that people do not believe the Medium article accusing Arunabh Kumar of sexual harassment. Joshi responded to the initial accusatory Reddit post on Twitter. He said that he would like to address the issue in "no uncertain terms" and denied the incident categorically. He says that he is also open to and encouraging of an investigation by the Mumbai police of this accusation.
Right. Several people have drawn my attention to this, so I'd like to address it in no uncertain terms https://t.co/w0sjAIgwzD — Rohan (@mojorojo) March 14, 2017
I would like to state categorically that this did not happen. I am open and willing, and even urge @MumbaiPolice to investigate this — Rohan (@mojorojo) March 14, 2017
He further said that he will not respond to slurs, because his defense is likely to sound like he is shaming the victim.
I cannot & will not respond to the slurs being thrown at me for this because any defence plays into typical victim-shaming narratives — Rohan (@mojorojo) March 14, 2017
The post on Reddit was written by a user called 'shadenfreude557', and it is unverified. The redditor describes the incident as occurring a year ago, at a bar where Rohan Joshi allegedly approached them and offered to drop them home. They have accused him of forcibly kissing the victim and groping her breasts. They say that they did not report this incident because of the fear that no one would believe them, but because Joshi threatned them.
Here is the Reddit post accusing Rohan Joshi of molestation:
This accusation comes to light barely 24 hours after CEO and founder of The Viral Fever Arunabh Kumar was accused of sexual harassment by the writer of a Medium article, a woman on Facebook and a victim who spoke to The Quint. The redditor who posted this has now deleted her account and has said she will not be responding to further comments.
India
The AIBE is conducted to examine an advocate's ability to practice law in India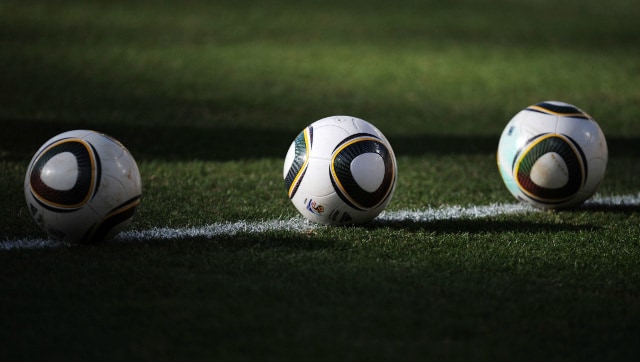 Sports
Earlier this week, 24 Venezuelan players including Atletico Madrid's Deyna Castellanos posted a statement on social media denouncing Panamanian coach Kenneth Zseremeta
Sports
Star striker Lisa De Vanna, who earned 150 caps for Australia before her retirement last month, said she was regularly subject to predatory behaviour early in her career.