Unlike Bollywood, Kollywood learns to make money without stars
Today Tamil cinema is more content-driven than stars. The new breed of filmmakers have realised that they can make three films with the kind of money paid to the top five stars of the industry.
by Sreedhar Pillai
Kollywood, the Tamil film industry, is undergoing an unprecedented transformation. Its half-yearly report card shows that it's the small films created by a new breed of producers, directors and actors that are sustaining the industry.
Between 1 January and 30 June, there were 80-odd releases out of which only 9 were profitable — a hit ratio of 11 percent. Even this low number is comparatively impressive because it has been in single digits in the previous years.
Except for one, the films that made money at the box office were all small featuring rising stars: Kanna Laddu Thinna Asaiya (KLTA), Ethir Neechal, Vishwaroopam, Theeya Velai Seiyyanum Kumaru (TVSK), Kedi Billa Killadi Ranga (KBKR), Soodhu Kavvum, Udhayam NH 4, Chennaiyil Oru Naal and Kutti Pul.
The industry is in fact upbeat. According to G Dhananjayan, UTV Chief - South Business, Studios, the "first six months of 2013 has been good. As far as UTV is concerned, Settai ensured that we recovered our investment and our June release Theeya Velai Seiyyanum Kumaru (TVSK), became a super hit. This period is dominated by comedy entertainers. Well-made fun films have worked well at the box office."
So, the message of the half-yearly report card is that small and medium budget films in the Rs 5-7 crore work best at the box-office. The big budget star-driven masala movies were disasters — Karthi's Alex Pandian, Jayam Ravi's Aadhi Bhagavan and Vikram's bilingual David are some of the examples.
In fact, a new breed of producers, directors and stars has taken over Kollywood in 2013 with a different kind of commercial cinema. The new age directors and their style of narration have struck a chord with the youth audiences, who had so far been fed on a staple diet of larger than life stars.
Unknown debutant director's Nalan Kumarasamy's black comedy Soodhu Kavvum is a brilliant example of this change - it became a pathbreaker, a different kind of film in a genre that has not been seen in Tamil cinema. Its hero Vijay Sethupathi, in his late 30's and a struggling actor for many years, is one of the most popular stars in Tamil cinema today. Soodhu Kavvum, made on a shoe-string budget of Rs 3.5 crore has made nearly Rs 10 crore from theatricals, remake and television rights.
Guess who's the hottest actor in Kollywood today.
It is not Vijay, Ajith or Suriya, the reigning superstars, but a television-host turned actor Sivakarthikeyan, who had two back-to-back hits (Kedi Billa Killadi Ranga and Ethir Neechal). Both the films were light-hearted romcoms laced with typical Tamil sentiments and good music.
The czar of comedy Santhanam, who has acted in 14 out of the 80 releases this year, has become a must for distributors. He is the only actor doing walk-in-comedy roles which even other heroes want to ride piggy back to sell their films!
Santhanam was the real hero of the first half of 2013. He played a major role in the success of super hit Kanna Laddu Thinna Asaiya (KLTA) and Theeya Velai Seiyyanum Kumaru (TVSK). In TVSK, said to be a rehash of Will Smith's The Hitch and Basu Chatterjee's Chhoti Si Baat, he played the crucial role of a love-guru who helps hero Siddharth to woo his lady love Hansika. The audiences love his one-liners and his on-screen gimmicks.
Dhananjayan of UTV adds: "The trend of comedy films working better than other genre films may continue for a few more months. But, what is clear even from the first six months is that not all comedy films have worked. Only well made films, which entertained and engaged the audience with a sensible story have clicked".
Another aspect of the change in the Tamil film industry is that traditional producers have given way to Mumbai corporates such as UTV, and new producers willing to experiment within the commercial format. Take the case of CV Kumar, a small time businessman from Madurai who made different films like Attakathi and last year's sleeper hit Pizza. He is also behind the hit Soodhu Kavvum.
The 34 year-old Kumar had produced three films in the last 18 months, all of which were pathbreaking and innovative in content and form - they worked remarkably well at the box office as well. And production houses such as Udhayanidhi Stalin's Red Giants, Suriya's Studio Green and UTV also aggressively marketed these films by trying to reach out to the new generation audiences through social networking sites.
It was disappointing to watch big names such as Mani Ratnam and Bharathiraja in decline. Ratnam's Kadal (Sea), which was torn apart by critics, sank without a trace at the box-office. He had to even get police protection as distributors chased him for compensation. Veteran Bharathiraja, the man who took Tamil cinema from the confinement of studios to outdoors, saw his latest film Annakodi bombing miserably at the box-office. Noted director Bala's epic film Paradesi also failed to make money.
Today Tamil cinema is more content-driven than stars. The new breed of filmmakers have realised that they can make three films with the kind of money paid to the top five stars of the industry. The trend is clear that films made on small budgets are the most profitable. The return on investment on them is the highest.
Another trend is that films with U certificate that are eligible for entertainment tax concession are turning out to be the winners.
Remember that in Tamil Nadu cinema is tightly controlled by the state government, and there is a cap on ticket pricing. Only films with U certificate and Tamil names are eligible for the tax concession. Films with UA or A certificate or those with English names like Pizza, will have to pay the 25 to 30 % entertainment tax. This has created a situation where producers play safe by making comedy films and avoid any kind of violence or titillation, to get that tax exemption.
A leading multiplex player confessed: "In Tamil Nadu, theatres have always depended on star power to fill up the screens. But of late, small movies with different content is attracting the viewers. Today nobody is willing to pay huge Minimum Guarantees (MG) to distributors of a superstar film, as a hit film with lessor stars like a TVSK or a KLTA gets us the same share. We have a uniform pricing in the state and cannot raise ticket rates for star movies."
Above all, cinema-viewing itself has undergone a change in Tamil Nadu, which a few years back had over 1200 single screens. But with advent of multiplexes things have changed as single screens were converted into two or three screens. The opening of new malls and high-end multiplexes in the three Cs - Chennai, Chengalpet (suburban Chennai) and Coimbatore has created a niche audience. Soodhu Kavvum has collected nearly 80 per cent of its theatrical revenue from multiplexes in these cities.
The first half of 2013 has been exciting for the industry, and it's looking forward to the next six months when half a dozen biggies from superstars such as Rajinikanth, Kamal Haasan, Vijay, Suriya and Ajith are due for release.
This second half of the year is going to be the acid test for not only the whole of Kollywood, but also for the new generation films. If the small films survive the onslaught of the biggies, they will certainly be the future for at least some time.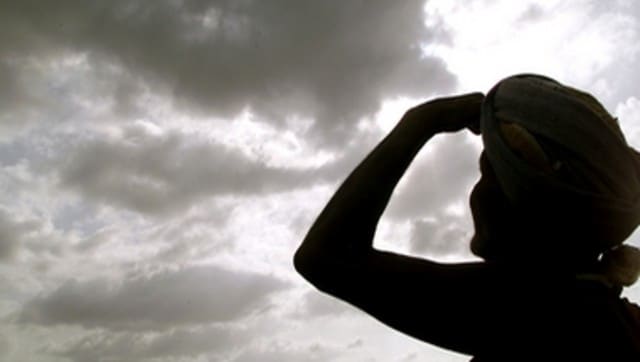 India
Here's what you need to know about what arguably remains the most important season for India
India
Residents of Ghoramara and Mousuni are being being moved to safety by the West Bengal government as tidal waters and rainfall pose grave risk to their lives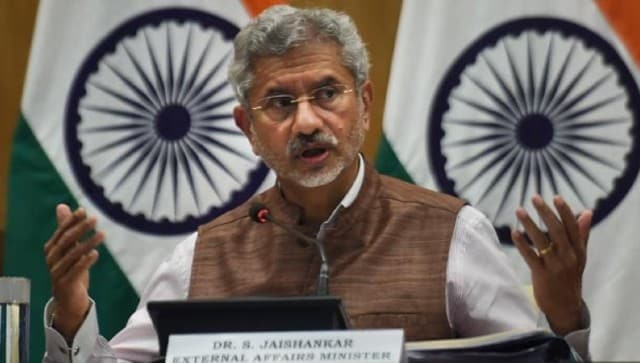 World
But through the bonhomie, India would do well to keep one eye firmly on another partner in West Asia with whom it has enjoyed cordial ties largely based on its energy requirements: Saudi Arabia