Under new chief Prasoon Joshi, CBFC denies certification to 'excessively violent' Toofan Singh
Under Prasoon Joshi's charge, the CBFC has refused to certify Punjabi film Toofan Singh
Even as Prasoon Joshi stepped into the chairman's role at the Central Board of Film Certification (CBFC), reports have emerged of the new regime's first edict: Denying certification to the Punjabi film, Toofan Singh, on grounds of 'excessive violence'.
Toofan Singh, directed by Baghal Singh and starring Ranjit Bawa in the title role, tells the story of a man who adopts terrorist-like tactics in order to fight corruption in Indian politics and bureaucracy.
The movie was denied a certificate on the grounds of "excessive violence", with the gore and 'unnecessary aggression' being contentious issues for the CBFC.
"Toofan Singh is a terrorist, who goes on a rampage killing corrupt cops and politicians. And they've compared him to Bhagat Singh. The film is brutal and anarchic. We couldn't empathise with its message of brute power, let alone grant it a censor certificate," an unverified source from the CBFC was quoted as saying, according to a DNA report.
The movie however, has already seen a release overseas.
Prasoon Joshi was appointed as the new chairman of the Central Board of Film Certification after the previous chief Pahlaj Nihalani was sacked before his tenure ended in January 2018.
Filmmakers like Prakash Jha and Madhur Bhandarkar, as well as producer Chandraprakash Dwivedi, were initially rumoured to have been considered for the CBFC chief's post.
Entertainment
Pahlaj Nihalani has been alleged of sabotaging the film, Babumoshai Bandookbaaz.
Bollywood
After being appointed as the chairman of the CBFC, Prasoon Joshi said, "Good intent is the best beginning. Bearing responsibility and doing my best has been my endeavour." He has replaced Pahlaj Nihalani, who was sacked before his tenure could end.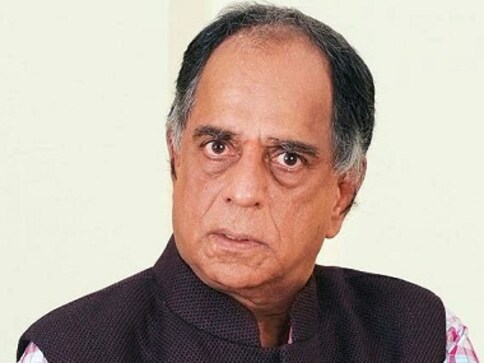 Entertainment
As Pahlaj Nihalani steps down, here's a look at all the major controversies that defined his stint: