Uma Thurman's Kill Bill stunt coordinator finally breaks his silence: No one from the stunt department was called to set that day
Keith Adams, the stunt coordinator on Uma Thurman and Quentin Tarantino's 2003 Kill Bill has finally broken his silence and delved into the details of the fateful day of the car crash in Mexico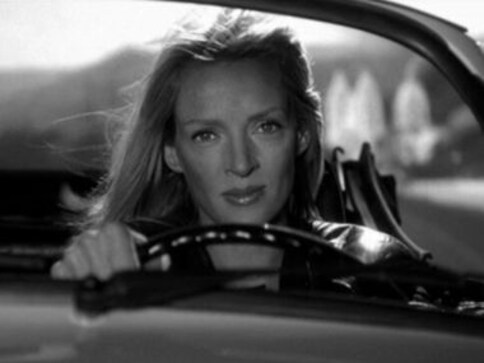 In an interview with The Hollywood Reporter, Keith Adams, the stunt coordinator on Uma Thurman and Quentin Tarantino's 2003 Kill Bill has finally broken his silence and delved into the details of the fateful day on set when Thurman was coaxed by Tarantino to drive a faulty car on a dangerous track in Mexico which eventually resulted in Thurman getting into a car crash in as she performed her own stunt.
"No stunts of any kind were scheduled for the day of Ms. Thurman's accident. All of the stunt department was put on hold and no one from the stunt department was called to set. At no point was I notified or consulted about Ms. Thurman driving a car on camera that day. Had I been involved, I would have insisted not only on putting a professional driver behind the wheel but also insuring that the car itself was road-worthy and safe. On any set, my number one priority and the priority of any stunt coordinator is the safety of the cast and crew. For a stunt coordinator to do their job properly, they must be involved at every step of the process and given the opportunity to intervene when changes to the shoot are made. Unfortunately, I did not have that opportunity in this case," said Adams.
The crash resulted in Thurman getting a concussion, neck injuries and permanent knee damage. Tarantino reportedly said "none of us ever considered it a stunt. It was just driving," according to a Deadline report, while going on to call it the "biggest regret of my life".
"That could have been a death by decapitation. The car could easily have rolled over [or] the camera could have flown forward. It was irresponsibility on a mega level," said veteran coordinator Andy Armstrong according to The Hollywood Reporter.
Here's the footage of the crash, shared by Uma Thurman on her Instagram profile
Entertainment
The 51-year-old performer whose given name is Michael Tyler is innocent of all charges, attorney Joel Pearce said after the arraignment in Ascension Parish court in Gonzales, about 15 miles (24 kilometers) from Baton Rouge.
Entertainment
The scandal-hit Golden Globes, one of Hollywood's most important awards events, are to return to television next year, organizers said Tuesday, after being dumped by broadcasters and shunned by industry figures over ethics lapses.
Explainers
Hollywood superstar Johnny Depp struck up a relationship with Joelle Rich while she represented him during his UK libel case. This is the second time he has been linked to his attorney, the first being with Camille Vasquez, who represented him in the US defamation case against ex-wife Amber Heard