UFC 200: Forget Salman Khan's 'Sultan', why not watch the real deal?
Sultan gets rave reviews for its portrayal of wrestling, when tales of UFC fighters are far more densely layered than the mental density of Bollywood itself
Salman Khan's latest Eid offering Sultan may be breaking box office records but its poor portrayal of wrestling and MMA begs the question... Why are we not watching the real deal?
For the uninitiated, Mixed Martial arts' premier promotion is called Ultimate Fighting Championship. The UFC was started in 1993 and after its brutal origins, was legitimised as a sport by the Fertitta brothers, who bought the company in 2001 for $2 million.
Fifteen years later they have successfully sold their company for approximately $4 billion to a group led by Hollywood talent agency WME-IMG as reported by the New York Times, on Sunday.
The crowning event for the Frank and Lorenzo Fertitta, along with promoter Dana White was UFC 200, which concluded this Sunday.
This event in itself had a glut of storylines that will make Indian writers hang their heads in shame for ever giving birth to what can only be called as a very deliberate creative miscarriage.
Sultan is in its entirety, a story of a man who took up wrestling because he wanted to impress a woman. Anushka Sharma, who plays Khan's love interest, has let herself, if not the feminists around the world, down by even accepting to play this role that manages to marginalize the role of a woman in reel as well as real life.
Speaking of women, the main event of UFC was headlined by two women bantamweight fighters. Champion Miesha 'Cupcake' Tate looked to defend her title against Amanda 'Lioness' Nunes.
From the brutal origins of the UFC in 1993 to a women's fight headlining their biggest ever event, the UFC had finally come a long way.
The story over here would ideally be that Amanda Nunes rocked the champ and then took her down to the ground to win by a rear-naked choke in the first round and become the new bantamweight champion of the world.
But there is another pièce de résistance to this story that makes MMA such a fairytale sport to follow. You see, Amanda Nunes has successfully become the first openly gay person to win a title at a UFC event. What makes this historic moment even more consequential is that she 'only' went and did it in the biggest event, in not only UFC, but mixed martial art history!
If that doesn't convince you to ditch 'Bhai' and switch to MMA then maybe this would.
Take the case of USA Olympian Daniel 'DC' Cormier. Cormier's Olympic story is one that borders on heartbreak. A fourth place finish in the 2004 Athens Olympic Games prompted the freestyle wrestler to push his game to an elite level status. When you fail to win an Olympic medal at the final frontier, it either crumbles you or it makes you into a different animal altogether.
Cormier waited for his moment for four years and became the captain of the USA Olympic wrestling team. He was their best medal hope and was a shoe-in to win that elusive medal. But kidney failure due to weight cuts made him ineligible to participate in the Beijing Olympics at the last moment thus killing his hope of ever winning an Olympic medal.
This was 2008. In UFC 200, Cormier was back to being the best at what he does again and at the top of his game.
DC was the UFC light-heavyweight champion of the world and was set to fight one of the most dominant athletes in the world. Enter UFC's enfant terrible Jon 'Bones' Jones, a freak of nature who has never lost a fight and had actually beaten Cormier over five rounds in their previous bout.
But what would happen two days before a fight was something that Cormier has had a lifetime of experience with. His shot at redemption, to avenge the only loss of his career, was cut short as Jones tested positive for banned substances and had to officially withdraw from the event. Yet another opportunity missed...
But if there was someone who could save this event from total and utter failure, it was the greatest mixed martial artist of all time. Anderson 'The Spider' Silva will go down as an MMA connoisseur whose claim to fame can only be topped by the legendary Bruce Lee.
Silva stepped up to the plate and saved the UFC 200 card by accepting the offer to fight Cormier on two-day notice. Cormier ultimately earnt his moment under the sun as he beat the greatest, albeit a veteran, in a three round bout, to cement his place as one of the best light-heavyweights of the sport.
So why is it that a movie like Sultan gets rave reviews for its 'authentic' portrayal of wrestling and mixed martial art, when some of the stories of these UFC fighters are far more densely layered than the mental density of Bollywood?
If you can't answer that question then try this one on for size. Why are you, the casual entertainment gobbler, allowing your money to be taken by unoriginal stories that are as uninspiring as they are soul-sucking?
I'll leave you to your thoughts on that note.
Find latest and upcoming tech gadgets online on Tech2 Gadgets. Get technology news, gadgets reviews & ratings. Popular gadgets including laptop, tablet and mobile specifications, features, prices, comparison.
Entertainment
Bigg Boss 14 will air at 10.30 pm from Monday through Friday, while the special Weekend Ka Vaar episodes will be out at 9 pm.
Sports
Conor McGregor, no stranger to controversy, was taken into police custody on suspicion of attempted sexual assault and indecent exposure, was released on Saturday without being charged, his lawyer said.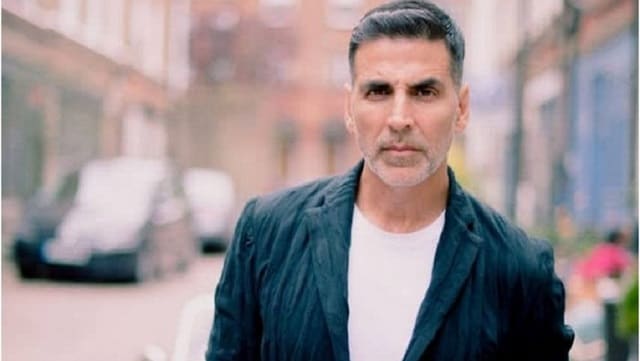 Entertainment
Akshay Kumar, who made his debut with Saugandh in 1991, has multiple upcoming projects.