'Udta Punjab' music review: This Amit Trivedi soundtrack has some lows but many highs
Udta Punjab's music feels like a 30 minute long high.
There are many references to flying in the soundtrack of Udta Punjab.
It's only fitting, given that the title has one too, and that the film chronicles the menace of drugs in Punjab. However, the soundtrack's unabashed portrayal of a drug high is almost kaleidoscopic, and also very brave.
If you listen to all the seven songs in one sitting — right from the get go, till the very last beat — you'll feel like you're on something. The primary reason for that is the moody wavelength of the soundtrack. There's sass, trippy beats, sporadic hooks, hummable choruses, some obvious peaks of melodious ecstasy and some low-lying soothers. The soundtrack has a metaphorical ADHD, and yet it completely sucks you in.
Let's start with the sassiest, grungiest of the lot, 'Chitta Ve'. 'Chitta' is a common nickname for cocaine in the region. The raw quality of punjabi vocals has been retained but an with an electronic boost it gives a similar amplifying feeling that being high (probably) would. Chitta Ve is a good advertisement for the film's title track.
Kanika Kapoor's 'Da Da Dasse' is surprisingly catchy. You'll probably remember Kapoor's voice from 'Chittiyan Kalaiyaan' and 'Babydoll'. In 'Da Da Dasse' she leaves behind that obvious feminine voice and gives us a lot of personality, with powerful vocals. Reminds me of what Amit Trivedi did with Shilpa Rao's voice in Dev D's Dhol Yaara Dhol. Both songs transport you to Punjab instantly.
'Ik Kudi' has two versions on the album; a soothing ballad by Shahid Mallya, and a more intimate versions replete with slow electric guitars by Diljit Dosanjh. Mallya's version, as melodious as it is, is a tad forgettable in this album of attention grabbers, however Dosanjh's version has a lot of style, inspite of the pace being the same.
Ud-daa Punjab is exactly the kind of song that you want to play at a party when you're craving a meaty, Punjabi song. It's no DJ Wale Babu, but it makes all the right noises. It has the head-tapping hook, affective vocals by Amit Trivedi and a swag-filled rap by Vishal Dadlani. A round of applause for Varun Grover for lyrics that subvert the typical Punjabi song's sexist overtones, and still retaining the essence.
You'll probably still want to hear Dj Wale Babu after a couple of jaiger shots, but in an alternate universe, I can imagine Ud-daa Punjab kicking Badshah out of the picture.
With every drug trip, there's a high and there's a low. Hass Nach le celebrates that low. The song is intersperse with instruments like the harmonium and the flute. Vadiya is probably one of the more repetitive songs in the album, even though a really catchy one. It reminds you a lot of some of the parts in the music of Queen, also given by Trivedi.
But here's the thing, even the lows and repitition in Udta Punjab's soundtrack are a lot better than the average stuff we hear in Bollywood these days.  Is this album better than Amit Trivedi's earlier work in Fitoor this year? Maybe not. Fitoor's music is very intense and personal, it can click very well with some people (like yours truly) and it can alienate some.
Udta Punjab's music, however, has the perfect mix of personal and commerical. And that has always been Amit Trivedi's forte: understanding the tone of the film for which he is providing the music. In that sense, Udta Punjab feels like a 30 minute long high, it makes you deliriously happy in parts, really sucks you into its rhythms and then leaves you with a lingering sense of drowning into something.
Entertainment
Shilpa Shetty says she refused offers of scripts about hard-hitting subjects and heroine-centric plots, as they lacked commercial value.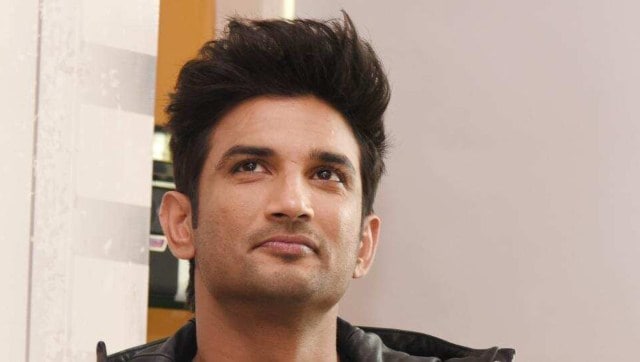 Entertainment
Sushant Singh Rajput's father Krishna Kishore Singh had appealed against the single-judge order refusing to stay the release of the film Nyay: The Justice, allegedly based on late actor's life.
Entertainment
Nicholas Cage recently confirmed that he will no longer be portraying Joe Exotic in the previously announced Amazon series after the studio decided to shelf it.