Twitter unearths Beyoncé's Ivy Park articles on how they paid labourers 64 cents an hour in factories
Beyoncé's Ivy Park label was launched in collaboration with the British fast fashion company Topshop
Beyoncé's activewear brand Ivy Park had in 2016 come under the scanner when The Sun carried an article claiming that women working at Sri Lankan factories get a mere 64 cents for more than 60 hours of hard labour a week. The Ivy Park label was launched in collaboration with the British fast fashion company Topshop. Many labourers at the time had opened up about the same but hesitated from coming forth publicly in fear of losing their jobs.
New reports in Inquirer.net claim that most factories working for the label come under MAS holdings. The company, which claims to be South Asia's "largest apparel and textile manufacturer", has 53 manufacturing facilities across 16 countries.
The activewear brand had denied allegations of exploiting their workers. A Thomson Reuters article, dated 2016, carried the company's reaction saying, "Ivy Park has a rigorous ethical trading programme. We are proud of our sustained efforts in terms of factory inspections and audits, and our teams worldwide work very closely with our suppliers and their factories to ensure compliance."
Most fans on the internet have recently come up with these articles, questioning Ivy Park's dubious dealings and Beyoncé's claims of being a feminist. Having been an icon of women empowerment across the world, her numbers like 'Diva' and 'Run the World' deal with such issues. Twitter broke out with comments and cartoons of the musician, criticising Ivy Park's alleged practices.
I like how Beyoncé preaches empowerment for women but the women in the ivy park sweatshops are getting paid like R5 an hour

— Black-Lo Khan‍♂️ (@TshepiSchwarz) August 1, 2018
So uhh, you guys are being real fucking quiet about Beyoncé using sweatshop labor to make clothing for her 'Ivy Park', huh? This is how y'alls 'Queen' empowers women? pic.twitter.com/mIizYh9Cjs — SINGULARITY (@GHOSTLIBRARY) August 2, 2018
I LOVE #Beyonce and her Female Empowerment BUT I need to call her out for paying 64 cents/hour to women making her #IvyPark clothes in sweatshops in Sri Lanka. Lesson here: Having Women rule the world will still bring Exploitation if they hold Capitalistic Values #Diversity pic.twitter.com/3ucUS5e0fn

— Idalin Bobé 🇵🇷🇨🇺👩🏽‍💻 (@IdalinBobe) August 1, 2018
#Beyoncé's brand, #IvyPark, was created to "honor woman and her body while she always struggles to become better." Ivy Park does not honor women, as the clothes are made by women in Sri Lanka paid 64 cents an hour, share common showers with men and live under night-bans. pic.twitter.com/DPrnUOaO5I — georgia.tw (@tw_georgia) August 3, 2018
Beyoncé, the idol of bourgeois liberal feminists, pays 64 cents/hour to female workers who make clothes of her brand #IvyPark in sweatshops in Sri Lanka while preaching female empowerment.

Source: Demonio Blanco @Beyonce pic.twitter.com/r5wCOyVbkV

— Samuel del Río Félix (@SamDelRioFelix) August 3, 2018
Black bourgeois liberal feminist hero Beyoncé pays 64 cents/hour to female workers who make her #IvyPark clothes in sweatshops in Sri Lanka while preaching female empowerment. Be careful who you call a hero. Be a principled human being,not just a slave and worshiper of celebrity. pic.twitter.com/5XykY1WZwi — Black Truth Manifesto (@ZuluPanther) August 2, 2018
"While Sri Lankan women are making the clothing celebrating female empowerment, they're clearly not seeing many if any of the benefits." Don't slay my people, Bey.

How Beyonce's 'Ivy Park' Label Should Solve Sweatshop Scandal: Switch Suppliers https://t.co/tBgsfL1Voa pic.twitter.com/JYvqThKdE4

— Reneta Thurairatnam (@Reneta22) August 2, 2018
Find latest and upcoming tech gadgets online on Tech2 Gadgets. Get technology news, gadgets reviews & ratings. Popular gadgets including laptop, tablet and mobile specifications, features, prices, comparison.
Entertainment
Filming on the new instalment of Scream is set to kick off later this year in Wilmington, North Carolina.
Entertainment
Lena Dunham says she is opening up about her coronavirus diagnosis now because of the "carelessness with which people in the US are treating social distancing."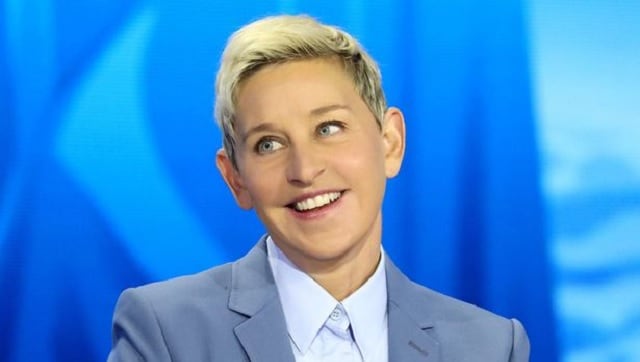 Entertainment
Ellen DeGeneres' apology and the investigation by Warner Bros followed a report in which one current and 10 former employees complained about issues, including being fired after taking medical or bereavement leave