TVF molestation case: FIR filed against founder Arunabh Kumar in Mumbai
A recent report claims over 50 anonymous women have opened up about complaints against TVF's Arunabh Kumar through Twitter DMs. They have not yet been verified.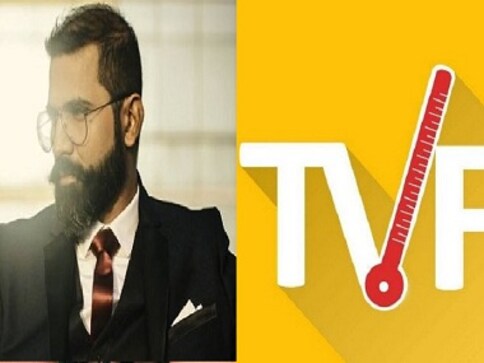 The Viral Fever, a web production house, has been in the news for a while now, for controversial reasons. A medium blog, helmed by one Indian Fowler, claims that during her tenure at the production house, Founder Arunabh Kumar harassed her sexually. The blog has since gone viral and multiple women have come to fore with their complaints.
In his clarification, the TVF founder had dared the anonymous complainant to deal with the issue legally. Now, as per TV reports, an FIR has been lodged against Kumar in Mumbai. The identity of the person who has filed the FIR is not known yet.
TVF had categorically denied the allegations; Kumar himself has called him fake, and has urged the victim to file an FIR. He also claims that he is "single and heterosexual" and therefore will compliment sexy women.
Mid Day now reveals in this report, that the original tweet which posted the Medium blog, has received over 50 complaints by anonymous women who have spoken about 'unsavoury encounters' with Kumar. Please note that these accounts are not yet verified, and therefore have not been made public.
TVF's spokesperson has clarified to Mid Day, "Our committee which comprises internal and external people (sic) is looking into the matter. Once we have an update with regard to the verdict, we will communicate it to everyone."
Since the blog has gone viral, social media has been on an overdrive with nuggets about the case.
More people coming forward. Arunabh Kumar #TVF pic.twitter.com/Co34U4FdXs

— Kris Jenner (@trollyoubros) March 14, 2017
This Storypick report has screenshots from several anonymous women who claim Kumar was rough and sleazy with them. Meanwhile, Nidhi Bisht has tried to dampen fires by asking people to come forward with complaints and urging social media patrons to not make quick judgments.
@RegaJha Hope u trust me being sensitive about these matters. We are checking the facts internally & will revert soon. Prima facie baseless. — Nidhi NEETU Bisht (@EkThapaTiger) March 13, 2017
Mumbai Police, too, have tweeted asking people to come forward and file FIRs, so that due processes can be started.
@1SH4N Investigation & action can be initiated once FIR is registered. Encourage victim to come forward.

— Mumbai Police (@MumbaiPolice) March 14, 2017
World
As per a new poll, 54% Americans say they are more likely to speak out if they're a victim of sexual misconduct and 58% say they would speak out if they witnessed it
India
On 7 October 2001, he was sworn in as Gujarat chief minister for the first time
World
The new platform comes after Trump was banned by Twitter and Facebook for the 6 January Capitol Hill riot