Tubelight: Salman Khan's film trailer shown to fans at launch before global release
Salman Khan said at the trailer launch, 'I got so emotional shooting Tubelight that I was teary-eyed even while dubbing the film.'
All eyes are on the trailer of Tubelight.
During the trailer launch of Tubelight, Firtspost caught up with the calm, composed director Kabir Khan, where he revealed many things about working with Salman Khan.
"Good stories excite both of us. During Bajrangi Bhaijaan our difference sensibilities uniquely blended to make a blockbuster. But in Tubelight, Salman got very excited by the content. He was engrossed through the shoot, and he has delievered. With each film, we end up pushing each others' boundaries, which is great," he said.
Kabir further added, "In Tubelight I saw a different Salman. He asked questions, he tried very hard to get a grasp on the character — and it's a complex one. Salman usually goes by gut instinct on a shoot, and goes with the flow. But this time he practiced."
Salman Khan and Kabir were all present at the trailer launch in shades of blue. One of the first things Salman said after the trailer was shown to fans, was that he felt very sad to see Om Puri on screen whenever the trailer plays. "I've done a lot of work with Om ji. This is my reaction to the trailer. I don't know how you guys feel."
This was followed by massive applause from the audience at Tubelight's trailer launch. Kabir admitted that Tubelight is mildly inspired by the film Little Boy. Salman also admitted that he is doing this film for the rewards and not the awards. He further said that he got so emotional while filming Tubelight, that he was teary eyed even much later while dubbing for it.
Tubelight is being shared with Salman Khan fans at the trailer launch before it premieres for the world. This is something that Salman Khan Productions had done with Bajrangi Bhaijaan too, and are continuing the trend with this film.
Meanwhile, the rest of us can watch the trailer on Star networks at 9 pm on 25 May.
Kar lo yakeen, #TubelightTrailer will be here tonight at 8:59 PM .
@starindia @skfilmsofficial @kabirkhankk @amarbutala @TubelightKiEid pic.twitter.com/s4Bt0hJkiJ

— Salman Khan (@BeingSalmanKhan) May 25, 2017
There's also immense buzz on social media for the trailer:
Sun is shining on #Tubelight fanatics! All set to bring in the #TubelightTrailer today! 🙋‍♂ Kya aapko yakeen hai? pic.twitter.com/Qk6xPvmzvd — Tubelight (@TubelightKiEid) May 25, 2017
Tubelight also stars Chinese actor Zhu Zhu, the late Om Puri and a cameo by Shah Rukh Khan. It is co-produced by Kabir and Salman Khan Films and is slated to release this Eid on 25 June.
Find latest and upcoming tech gadgets online on Tech2 Gadgets. Get technology news, gadgets reviews & ratings. Popular gadgets including laptop, tablet and mobile specifications, features, prices, comparison.
Entertainment
Salman Khan revealed that the finale was scheduled for next week and only 4 contestants would go ahead in the show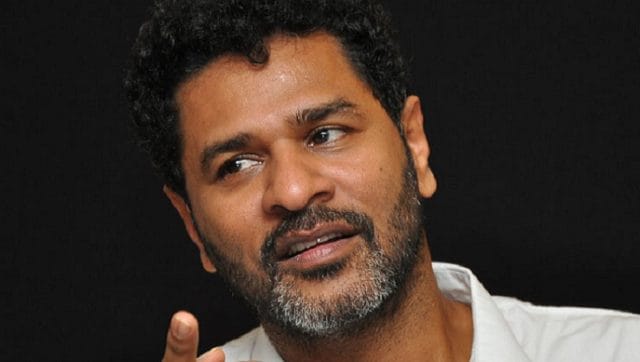 Entertainment
Prabhu Deva was previously married to Ramlath. His relationship with to actor Nayanthara was also widely reported on.
Entertainment
Paivtra Punia was nominated for eviction along with Aly Goni, Rubina Dilaik, Jasmin Bhasin, Rahul Vaidya and Eijaz Khan.