Tubelight, Patel Ki Punjabi Shaadi, The Bad Batch: Know Your Releases this Eid weekend
Tubelight, The Bad Batch, Patel Ki Punjabi Shaadi and more! Know your Friday releases.
The Indian masses are in for an exciting Eid weekend as an eclectic mix of movies are all set for release on 23 June. Romance, comedy, family drama, and intense thrills, accompanied by some fabulous actors, doing what they're best at — this Eid weekend looks extremely promising!
Bollywood films
Tubelight
What's it about: With the Indo-Sino war of 1962 forming the backdrop of this much awaited movie, Tubelight will encapsulate the relationship between two brothers — one of whom enlists himself for the war that is taking place at the Indian border, while the other one is left behind to grapple with the situation and subsequently finds a way to bring his beloved brother back home.
Who's in it: Tubelight stars real life brothers Salman Khan and Sohail Khan as reel life brothers. Chinese actor Zhu Zhu marks her Bollywood debut in this movie, as she plays the female lead, and child actor Matin Rey Tangu plays her son and Salman's little friend.
Why it may work: This movie may well be Salman's most versatile role till date. The trailers seem to promise the star in a very different role than what we've seen up until now. Also, the chemistry between Sohail and Salman seems to be palpable if our first impressions of the film are to be believed. It will also be a refreshing change to see Salman opposite a non-Bollywood actress and the relationship that the male and female leads share seems to be unconventional.

Tubelight is directed by Kabir Khan.
Patel Ki Punjabi Shaadi
What's it about : Touted to be a romantic comedy peppered with a lot of fun filled drama — Patel Ki Punjabi Shaadi chronicles an Indian tale as old as time. A Punjabi boy and a Gujarati girl find themselves in love, and madness ensues. A bittersweet cultural clash amalgamated with bucket loads of family drama makes this movie the quintessential Bollywood entertainment spectacle
Who's in it: Rishi Kapoor plays the Punjabi father and Vir Das essays the role of his son (no surprises there for either of those castings). Paresh Rawal stars in the role of the Gujarati dad with south Indian actress Payal Ghosh in the role of the his daughter. This movie will also mark Ghosh's Bollywood debut.
Why it may work: Rishi Kapoor and Paresh Rawal in the same frame is one hell of a combination, that by no means will leave us bored. Both the veteran actors have fabulous comic timing and are most often the only saving of the movies they star in. This coupled with the acting chops of Vir Das, who is a stand-up comedian by profession, Patel Ki Punjabi Shaadi is sure to be a laugh riot.
Patel Ki Punjabi Shaadi is directed by Sanjay Chhel.
ISIS Enemies of Humanity
What's it about: As the movie name openly suggests, this film is based on terrorism and delves into the inner workings of the terrorist outfit that is the ISIS. The movie focuses on the sheer importance of the religion of Islam, showing a different side to the faith that is most often misconstrued in it's portrayal and perpetration in the world.
Who's in it: The movie stars popular actor Rahul Dev alongside Yuvraj Kumar, Harish Bhimani, Manon Faure, and Rasheed Naz.
Why it may work: This movie might be a pleasant surprise in a world that has an ever increasing surplus of terrorism that continually wreaks havoc across the Earth at frequent intervals. Rahul Dev usually delivers good performances when placed in intense roles and the backdrop of the story line might provide an interesting narrative.

ISIS Enemies of Humanity is directed by Yuvraj Kumar.
Hollywood films
The Bad Batch
What's it about: This movie is interestingly set in a community of cannibals. The movie follows the journey of Arlen who is dumped in the heart of a dystopian Texas wasteland, far removed from civilised society. Arlen is subsequently captured by a band of cannibals as she tries to find her way out of her terrifying situation.
Who's in it: Starring Suki Waterhouse, Jason Momoa, Jim Carrey, and Giovanni Ribisi. The movie also finds place for the brilliant Keanu Reaves in its narrative.
Why it may work: It will be interesting to see Waterhouse battle her way out of the hands of cannibals. Jim Carrey is sure to provide an element of surprise in the movie and Keanu Reeves is, well... Keanu Reeves. Having Jason Momoa on the star cast will also be easy on the eyes (and the mind, he's a brilliant actor we agree).

The Bad Batch is directed by Ana Lily Amirpour.
India
The two Pak-trained terrorists, who were arrested on 14 September, revealed that he had allegedly arranged their transportation to Pakistan and radicalised them to be part of the terror module
World
Shamima Begum was one of three east London schoolgirls who traveled to Syria in 2015. She has said she married an IS member from the Netherlands and had three children, all of whom have died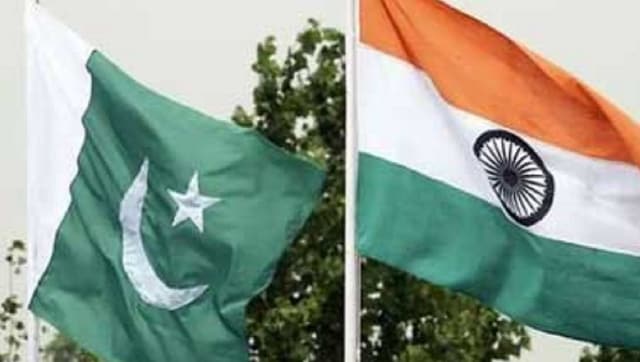 India
It is of course conceivable, that Islamic State recruits are being provided swimming-lessons. Even the most credulous consumers of propaganda, though, would concede the dossier falls short of homework.