True Detective: Academy Award-winner Mahershala Ali to star in upcoming third season
HBO's successful anthology series, True Detective, is all set to gear up for a third season. Academy Award winner actor Mahershala Ali will play the main lead.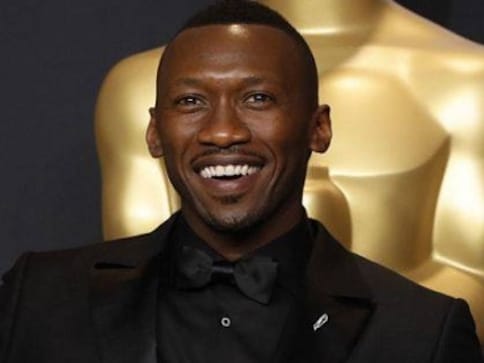 There were a lot of speculations surrounding HBO's anthology series True Detective, which successfully completed two seasons; people were curious to know details about the production and cast of the next season. Putting all that curiosity into rest, HBO announced that the third season is in pipeline, and the production is at the development stage. It was also revealed that Moonlight actor and Academy Award-winner Mahershala Ali will star as a lead, reports The Telegraph.
Casey Bloys, president of programming, spoke about the show at HBO's annual presentation at the Television Critics Association in New York. He said, "I've read five scripts on the new season and I think they're terrific. When we find a director, we'll be a go on that (sic)."
It was speculated for a long time that True Detective creator Nic Pizzolatto is working on the third season. Bloys also confirmed that those five scripts have been co-written (along with Pizzolatto) by David Milch, HBO veteran and writer of Deadwood.
The first season of this anthology series, comprising eight episodes, was directed by Cary Joji Fukunaga. The first season also featured Matthew McConaughey and Woody Harrelson, and was appreciated unanimously by the masses and critics alike. The second season, however, wasn't received as well. Despite having a star cast of actors like Colin Farrell, Rachel McAdams, Taylor Kitsch and Vince Vaughn, the season got mixed reviews. It was also helmed by a bevy of directors, including Fast & Furious filmmaker Justin Lin.
The upcoming season will have a new director, reports Deadline.
Mahershala Ali, who won the Academy Award in the Best Supporting Actor category for Barry Jenkin's Best Picture-winner Moonlight at the 2017 Oscars, has already had a successful run on television with his acclaimed role of Remy Danton in Netflix's House of Cards and a season-long appearance on the streaming network's other show, Luke Cage. However, Ali had moved out of House of Cards in the fourth season, saying he wants to explore more.
After winning the Oscar, the actor told Deadline, "All due respect to House of Cards. They created an opening for me to be able to do this work and move forward. I also wouldn't be able to be here if I stayed on the show, so it was just time to move on. I just wanted to be more fulfilled as an actor."
Bollywood
Swastika's hold on her craft motivated me to perform better, says Plabita who plays the role of Fetish Girl in Escaype Live
Entertainment
Dhanush, who makes his Hollywood debut with the global spy thriller The Gray Man, is a "lethal force" to reckon with in the trailer, said a press release.
Entertainment
'Mason's Rats,' the title of an episode premised in a human vs. rats situation, is an oddity then – antithetical to the conclusions and the contents of its sister episodes.