Trisha Krishnan on working with Vijay Sethupathi in 96: He is the least intimidating star I have worked with
After having worked with some top stars of the Tamil film industry, Trisha's filmography is all set to attain a full circle now as she has landed a crucial role in Rajinikanth's Petta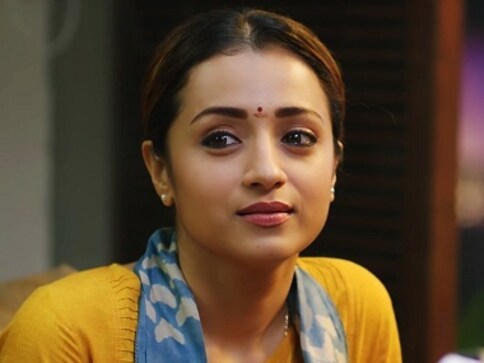 After having worked with some top stars of the Tamil film industry like Kamal Haasan, Ajith, Vijay, Suriya, Vikram, in her 15-year-old career, Trisha's filmography is all set to attain a full circle now as she has landed a crucial role in Rajinikanth's Petta, which is to be directed by Karthik Subbaraj. The project marks her first collaboration with the superstar.
It's been a few days since she started shooting for Petta in Varanasi and meanwhile, her latest movie 96, where she co-stars with Vijay Sethupathi for the first time, continues to garner acclaim. Days before the release of the film, Trisha looked visibly excited as she said, "I know we were making a good film, but this level of buzz was quite unexpected. It's been a long time since I was anxious about a film's release."
Directed by cinematographer-turned-filmmaker Prem Kumar, 96 is a pure romantic musical. "First and foremost, it's a love story. Also, it's a fresh combination. The script intrigued me when I heard the brief narration. We only have a few cult films in the romance genre like Alaipayuthey or Vinnai Thaandi Varuvaya in Tamil; I think 96 will be one such movie. I prefer going to a movie with an open mind and without any expectations, but for 96, there has been a lot of speculation about the story and the characters," said Trisha.
Trisha said she was never reluctant to work with a debutant filmmaker. She found Prem very focused and talented during the narration. "Prem is a director who doesn't want to use too many monitors and takes, because he feels the scene will lose its spontaneity if we go for multiple takes. Even if something went wrong in the dialogue delivery, he would okay the shot and take care of the errors in the dubbing. He always believes that the first take is the best. Of course, we did a lot of discussions and debated the dialogues."
Talking about working with Vijay Sethupathi for the first time, Trisha said, "Sethu and I would talk a lot about the scenes. He is terrific in improvising a scene. We had a very comfortable vibe working together, and it shows in the film too. Forgetting acting and being the characters was what we did in 96. The romance is underplayed, and the characters' love for each other has not been expressed explicitly. The emotions are conveyed in our looks, expressions, and dialogues."
She further added: "Vijay Sethupathi is not only an effortless actor, but an effortless person. He doesn't have that star aura or an actor's aura around him. Because if he has that, he can be intimidating. He is the least intimidating star I have ever worked with, and he makes it super comfortable to work with him."
With a spate of successful women-led films coming to the fore in the last few months in Tamil cinema, Trisha feels that the trend is gradually changing. "I think this whole notion of 'shelf-life' for a heroine is changing a lot. Many actors like Nayanthara and Anushka who started with me are still in the league. They are concentrating on the scripts and aiming at making good films. It's a win-win for us," she stated.
About sharing screen space with Rajinikanth, fifteen years after making her debut in the industry, and she said, "I will always be his fan first. Only after that, I will be his co-star. It was always my dream to work with him. It's going to be a month-long schedule. I have interacted with Rajini sir a lot and met him several times. He is simpler than anybody, and I think it will be fun."
On a concluding note, Trisha explained why 96 is a special to her: "We do a lot of films, some good, some great, some not so great. But you will feel the pang of loss only for a few movies when they are over. 96 is one such film. We all choked up a little on the last day. Though we had wrapped up the shooting months back, we are friends now because we bonded so well on the sets. There's something about the film that helped to develop the bond; that's the magic of 96."
Entertainment
Sharwanand and Samantha will be seen in the Telugu remake of 96, directed by C Prem Kumar.
Entertainment
Nadir Sangam issued a statement urging artistes from the Tamil film industry to not work with producers who fail to pay them.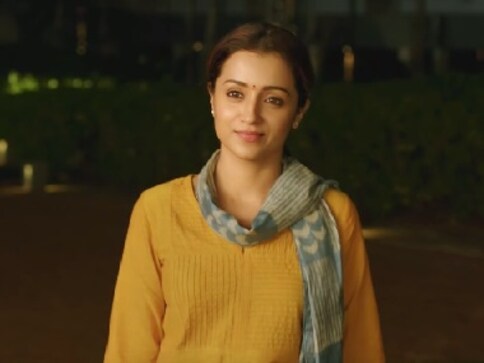 Entertainment
There's more to it than meets the eye in Vijay Sethupathi and Trisha's next, titled 96.