Tracy Chapman sues Nicki Minaj for sampling former's song without permission
Tracy Chapman says Minaj's unreleased track 'Sorry' incorporates the lyrics and vocal melody from her 1988 single 'Baby Can I Hold You.'
Rapper Nicki Minaj is being sued for sampling a Tracy Chapman song without permission. Chapman filed a copyright infringement lawsuit on 22 October in a Los Angeles federal court. The Grammy-winning singer says Minaj's unreleased track 'Sorry' incorporates the lyrics and vocal melody from her 1988 single 'Baby Can I Hold You.'
The lawsuit states the 'Fast Car' singer repeatedly denied multiple requests to sample her song for Minaj's fourth album 'Queen.'
Minaj's representatives did not respond to emails seeking comment.
'Sorry' was not included on Minaj's album but Chapman alleges the rapper gave it to a popular New York disc jockey who played the song on the radio and posted it to his social media accounts in August.
Chapman is suing for unspecified damages and wants to prevent Minaj from releasing 'Sorry' commercially.
A Guardian article states, that Chapman had expressed her aversions to being sampled back in 2005. Saying that she was 'not really a fan of it', Chapman added that though it may work sometimes, it often may not be in sync with the the music that a listener may have come to appreciate in the original track. "I guess I'm protective," Chapman had confessed at the time.
(With inputs from agencies)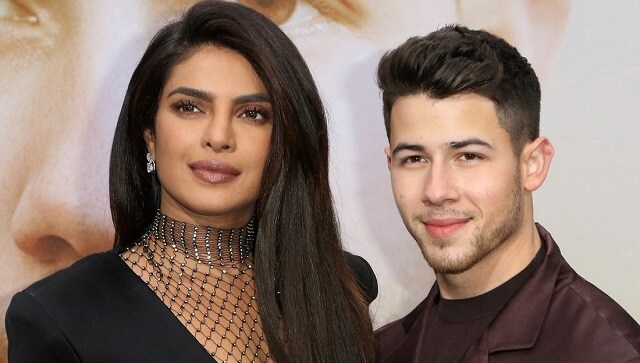 Entertainment
Netflix's new special The Jonas Brothers Family Roast saw Priyanka Chopra taking an aim at Nick Jonas.
Entertainment
"Whatever we've read in our childhood, our books – storybooks, even our textbooks, literature in Hindi and English in school… it's all about how much interest you have in studying, and those things registering themselves in your mind. All of that reflects in our art," says Encore, one half of Seedhe Maut.
Entertainment
In the playlist-driven world of today, where songs are tagged and heard by mood, genres seem to be becoming increasingly irrelevant, particularly during the compositional process.