Tom Hardy, Emma Thompson, Keira Knightley, Nobel Prize winner Kazuo Ishiguro to get Queen's honours
The awards will be given out by the queen or a senior royal acting in her place during investitures at Buckingham Palace later this summer.
London: British film stars Emma Thompson, Keira Knightley and Tom Hardy, plus Nobel Prize-winning novelist/screenwriter Kazuo Ishiguro, are among those receiving honours in the name of Queen Elizabeth II.
The queen's honours list, published late Friday by Britain's Cabinet Office, includes many receiving honours for merit, service and bravery. The awards will be given out by the queen or a senior royal acting in her place during investitures at Buckingham Palace later this summer.
The list often includes prominent figures, such as Thompson, the Oscar-winning actress who has been in the public eye for decades, as well as people who have labored behind the scenes or in academic or charity positions.
Thompson, 59, will become Dame Emma, a high honour that is the female equivalent of becoming a knight. The citation calls her one of Britain's "most versatile and celebrated actresses."
Her long list of film roles includes favourites like The Remains of the Day — which was written by Ishiguro — Love Actually and Nanny McPhee. She received the Oscar for Best Actress for Howards End and — as a writer — the Oscar for the best adapted screenplay for Sense and Sensibility.
Ishiguro, who is being knighted for services to literature, is also the author of other novels made into movies, including Never Let Me Go and The White Countess. Born in Japan, he was raised in Britain from the age of 5. He said he was "deeply touched to receive this honour from the nation that welcomed me as a small foreign boy."
Knightley, known for Pirates of the Caribbean, Pride and Prejudice, and other movies, received an OBE award, so she will become an "officer" of the British empire, a slightly higher ranking.
Hardy, star of Inception and other movies, received a CBE award, designating him a "commander" of the empire, a still higher designation.
Also getting a knighthood: Simon Schama, an English art historian and professor of art and history at Columbia University. He is known in America as a regular erudite host of art-historical documentaries on PBS, such as the current series Civilizations which tells the history of art from the dawn of human history.
The Queen's Birthday Honours List — her official birthday is Saturday and will be marked with the annual Trooping the Color parade — bestows honors of various kinds on hundreds of people in various fields, from counter terrorism to sports to philanthropy to entertainment.
The youngest winner is 20-year-old visually-impaired alpine skier Menna Fitzpatrick, who was Britain's most successful competitor in the 2018 Winter Paralympics.
The oldest winner is former World War II nurse Rosemary Powell, 103, who was honoured for 97 years of charity work. Both received MBE awards, making them members of the Most Excellent Order of the British Empire.
Rapper and singer Ms. Dynamite also received the same honour under her real name, Niomi McLean-Daley.
The list also honours the queen's eye surgeon, Jonathan Jagger, who was made a commander of the Royal Victorian Order. He is a specialist in cataract surgery, but officials have not said if he performed the cataract surgery the queen had done in May.
Find latest and upcoming tech gadgets online on Tech2 Gadgets. Get technology news, gadgets reviews & ratings. Popular gadgets including laptop, tablet and mobile specifications, features, prices, comparison.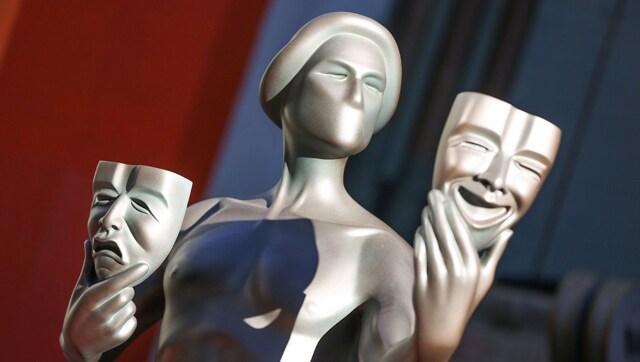 Entertainment
Nominations for the upcoming SAG Awards will be announced on 4 February.
Entertainment
In her directorial debut, Regina King adapts the Kemp Powers play One Night in Miami, which imagines the four Black icons trying to reconcile their private lives with their public spheres.
Entertainment
Sacha Baron Cohen expresses his reservations against social media, calling them the "propagators of shared lies."