Tom Hanks shares he's feeling 'better' after two weeks in isolation post-coronavirus diagnosis, says 'this too shall pass'
Tom Hanks, who was hospitalised for coronavirus in Australia, urged people to use 'common sense' and shelter in place to stop spread of disease
Hollywood star Tom Hanks on Monday said he and his wife, singer-songwriter Rita Wilson "feel better" two weeks after coronavirus
symptoms began.
The 63-year-old Oscar winner, who along with Wilson are in self-isolation at a rented home in Australia, took to social media to give another health update.
"Two weeks after our first symptoms and we feel better," Hanks wrote on Twitter.
Check out the post here
— Tom Hanks (@tomhanks) March 23, 2020
He also encouraged people to practice social distancing, a guideline recommended by experts to prevent the further spread of COVID-19
.
"Sheltering in place works like this: You don't give it to anyone - You don't get it from anyone. Common sense, no? Going to take awhile, but if we take care of each other, help where we can, and give up some comforts... this, too, shall pass. We can figure this out," the actor added.
Wilson, 63, on Sunday shared a video of her rapping to Naughty by Nature's 'Hip Hop Hooray'.
"Quarantine Stir Crazy. See it to believe it," she captioned on Instagram.
Recently, Hanks said he and Wilson don't have fever but feel the "blahs" since their discharge from an Australian hospital after testing positive for the virus.
The Hollywood couple checked out of a Gold Coast medical facility last Tuesday after spending a week in self-isolation.
The coronavirus
pandemic has claimed over 14,000 lives across the world.
Entertainment
Luca has a few notes of gentle melancholy, but it isn't the kind of Pixar movie that will turn adult viewers into bawling, trembling wrecks
Entertainment
The judge said there was no reason to delay Harvey Weinstein's transfer any longer, denying his lawyer's request to keep him at a state prison near Buffalo.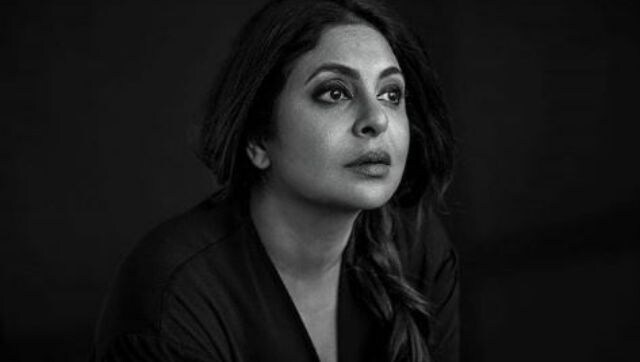 Entertainment
Human, which went on floors in January this year, revolves around the underbelly of human drug testing and the world of medical scam.