Tom Cruise on Mission Impossible - Fallout's helicopter stunt: 'Definitely one of the most extreme things we did'
In Mission Impossible - Fallout, Tom Cruise climbs up a rope dangling from a helicopter flying at roughly 2,000 feet and then free-falls 40 feet onto the payload at the end of the rope and bounces off of it.
Tom Cruise has jumped off buildings, slid off skyscrapers and clung onto the outside of a plane during take-off in his roles as action movie hero. For the upcoming Mission: Impossible - Fallout, he became the first actor to perform a HALO skydive on camera: a "high altitude, low opening" jump, usually done only by highly-trained military professionals as a way of avoiding detection by the enemy.
The 55-year-old filmed the stunt for the latest installment of the high-grossing action movies in which he plays agent Ethan Hunt. Every Mission: Impossible film features Cruise performing a memorable, death-defying stunt. In Mission: Impossible – Ghost Protocol, he was dangling off the side of Dubai's Burj Khalifa, the world's tallest skyscraper and in Mission: Impossible – Rogue Nation, he was hanging onto the side of an Airbus A400M Atlas military transport plane as it takes off.
So, keeping with the franchise's core values, director Christopher McQuarrie and Cruise wanted to intensify the thrills and excitement and leave the audience breathless in the cinema. "Mission: Impossible is all about practical stunts, practical action and real locations with as little green screen as humanly possible. Tom is ready and willing to do just about anything we can conjure up. So you have to find ways to put the camera where you can see that your star is actually performing these stunts, so everything is designed around putting Tom in the center of the action...Tom spent over a year preparing for this movie. There was a lot of speculation about what the stunt would be. I had to clarify that he was preparing for a sequence of stunts. There is more danger in this sequence than I have ever seen; Tom was constantly in peril," McQuarrie said.
The first stunt sequence was shot in New Zealand and was known as the 'long-line' which involved Cruise climbing up a rope dangling from a helicopter flying at roughly 2,000 feet and then free-falling 40 feet onto the payload at the end of the rope and bouncing off of it.
According to Cruise, the stunt was in the design and planning stages for two years. "It was definitely one of the most extreme things we did on this movie, but you can't get this stuff on a green screen. It's very technical: You have to figure out what the helicopter can hold, the payload, where you can put the cameras, what the angles can be. All the rigs have to check out, any little particle that comes off and hits the rotor blades is a real problem. It required great flying from the pilot and rigging from the stunt guys, who all did an incredible job."
As thrilling as the stunts are, the crew always avoided crossing over into unrealistic superhero territory, says stunt coordinator Wade Eastwood. "We create action that is still real. I think that's why audiences relate to his character in these movies. Ethan Hunt is a human being. He knows what he's got to do. He doesn't always pick the easiest way to do it, but he throws everything at it, so we have to create action and stunts that can wow the audiences while also giving them a laugh and being believable."
Mission: Impossible - Fallout releases in India on 27 July, 2018.
Find latest and upcoming tech gadgets online on Tech2 Gadgets. Get technology news, gadgets reviews & ratings. Popular gadgets including laptop, tablet and mobile specifications, features, prices, comparison.
Entertainment
The documentary will chronicle 25 years of American history through the lens of Winfrey "who rose from humble roots to become a billionaire, philanthropist, actress, media executive, and agent of social change."
Entertainment
Among the pleasures of One Night in Miami is how it allows us to imagine we're glimpsing the private selves of highly public figures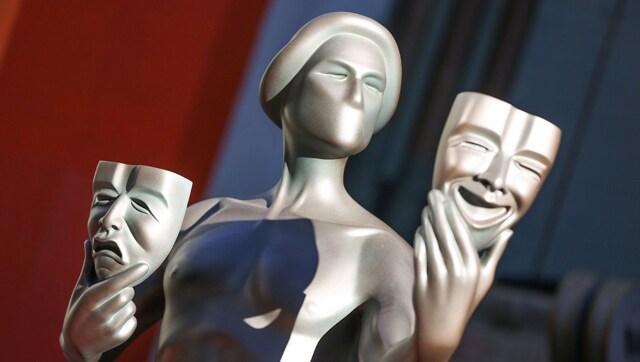 Entertainment
Nominations for the upcoming SAG Awards will be announced on 4 February.