Tom and Jerry, Scooby Doo movies in the works at Warner Bros; Tim Story, Chris Columbus get on board
Tom and Jerry live-action hybrid feature will be directed by Tim Story while Chris Columbus will act as creative producer of the Scooby Doo animated film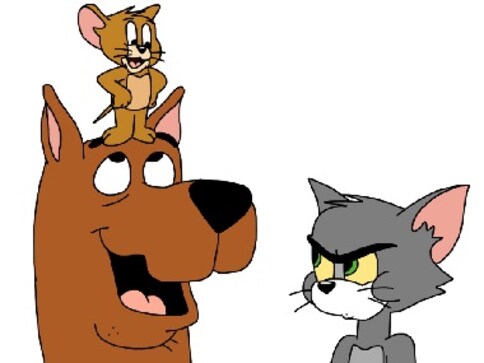 Warner Bros. Pictures and Warner Animation Group are in talks with Ride Along director Tim Story to direct the new live-action/animated hybrid Tom and Jerry movie. The studio has also brought on Harry Potter and the Sorcerer's Stone director Chris Columbus as creative producer on the new Scooby-Doo animated movie, reports Variety.
Tom and Jerry, the classic cat and mouse cartoons — some made more than 70 years ago — is expected to be the first live-action hybrid to shoot in 2019. Tom and Jerry was first produced by the MGM film studio in 1940. The cartoons, directed by William Hanna and Joseph Barbera and produced by Fred Quimby, ran until 1957, with carefully choreographed chase scenes set in the homes and gardens of suburban America.
A Wile E. Coyote vs. ACME hybrid feature, to be helmed by Chris McKay of The Lego Movie fame, is also in the works.
Columbus, meanwhile, is expected to guide Tony Cervone in directin the new Scooby Doo film, based on a screenplay by Kelly Fremon Craig's screenplay, adapted from Jack Donaldson and Derek Elliott's previous draft.
Scooby-Doo, his equally famished and cowardly master Shaggy, and their pals Velma, Daphne and Fred have been popular since the late 1960s and were created at the Hanna-Barbera animation studio.
Entertainment
Mia Goth's dual role proves to be the X-factor in Ti West's ode to low-budget filmmaking of all stripes.
Entertainment
Florence Pugh delivers another strong performance, but even she can't steer the misfiring Don't Worry Darling into a perceptive psychodrama.
Entertainment
Now after the show host Piers Morgan quizzed Peterson about his views on the statement and said that if it is right to describe him as a hero to men who are "despicable in many ways, the author responded, "Sure, why not."