Today in Wait, What? — Woman watches Baahubali 2 while undergoing brain surgery
43-year-old Vinaya Kumari watched Baahubali 2 in the ICU while undergoing a brain surgery at a government hospital in Guntur. No bid deal.
There are cinephiles, and then there's 43-year-old Vinaya Kumari, who casually watched Baahubali 2 as a group of surgeons performed a brain surgery on her.
In the six months that have gone by after the film hit Indian screens, it is being called one of the greatest works of art to have been produced in the country. From the director to the actors — everyone associated with the film has had their fare share of limelight. However, Kumari's dedication to the film possibly transcends all acclaim that the film has won so far, both nationally and internationally.
A nurse by profession, Kumari was diagnosed with a tumour in her left sensory cortex, as per a report in Times of India. As per the doctors's instructions, the surgery requires to be conducted while the patient is awake, which explains why Kumar was conscious.
Conscious enough to watch SS Rajamouli's magnum opus and hum the 'Dandalayya' song.
After recovering, when Kumari finally stepped out of the ICU to greet other mortals, she casually mentioned the incident and said, "The surgery lasted for about an hour and half, but I hoped it would go on a bit longer, so that I could see the entire film," reported Deccan Chronicle.
So, the next time someone harps on about being a Baahubali fan, mention 'Vinaya Kumari' and just walk away.
Watch the video here: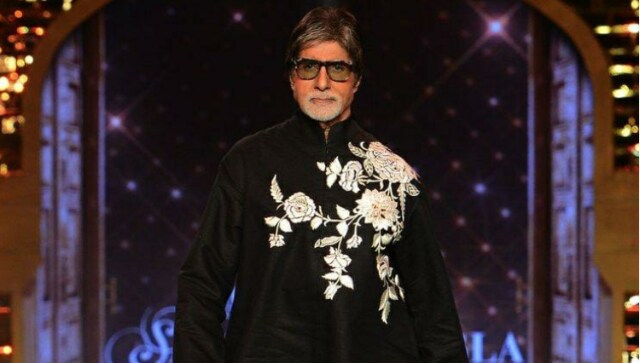 Entertainment
Big B is presently recovering from his rib cage injury that he sustained on the sets of Project K.
Entertainment
This weekend, OTT platforms are all set to thrill audiences with shows like Rana Naidu, The Glory Part 2, Happy Family: Conditions Apply and set to air from 10 March.
Arts & Culture
Now the world knows how to Naatu. RRR's catchy number 'Naatu Naatu' created history at the Oscars as it became the first song from an Indian film to win the Best Original Song award. 'The Elephant Whisperers' won Best Documentary Short Subject. We take a look at other defining moments from India