Today in Wait, What? — The wax museum that can't get anything right
This is a story about unmatched skill and unprecedented craftsmanship. See the perfectly crafted wax sculptors of Lady Gaga, Miley Cyrus, Elvis Presley and more
This is a story. A comedy of errors of sorts. More errors and less comedy, to be frank.
This is a story about a wax museum in Lima, Peru. A wax museum so bad — it's good.
This is a story about unmatched skill and unprecedented craftsmanship.
The museum came into the public eye recently after a visitor (presumably), tweeted a photograph of Lady Gaga's newest wax statue; unveiled at the Museo de cera de Lima in Peru. The statue was supposed to recreate her iconic meat dress from the 2010 MTV Video Music Awards (VMAs). The creator of the wax statue however, did not have control over his senses, especially his eyes and what we got was a long faced Gaga with straw-like hair and muscular arms. At this point we will stop describing the image and just let you take a look it.
No no, come back, don't be scared — this isn't some real-life version of that horror classic House of Wax.
Doesn't Lady Gaga looking exactly like she did at the VMAs in the statue (pictorial evidence below — because good journalists always corroborate their information!)?
The museum clearly has several skillful wax sculptors on its rolls. If you don't believe us, take a look at some of the other personalities whose likeness they've captured in wax:
Elvis Presley and Miley Cyrus 
John Lennon and George Harrison
Nelson Mandela and Marilyn Monroe
In our humble opinion, this museum deserves to be a part of the next Seven Wonders of the World. We're sure you agree, no?
Entertainment
Directed by Navot Papushado, Gunpowder Milkshake will be released in the country by PVR Pictures.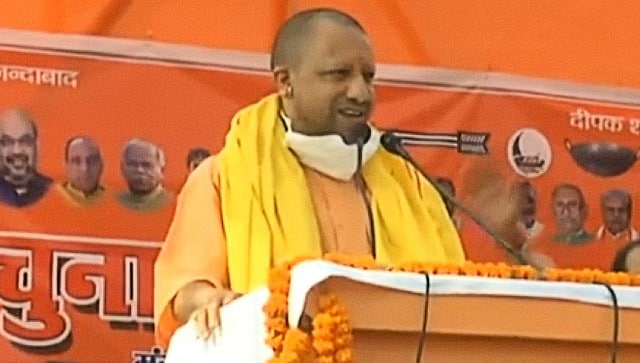 Entertainment
The seers alleged that Bollywood artistes consume alcohol, eat meat and involve in immoral activities due to which they can never represent pious characters of the Ramayana.
Entertainment
Kangana Ranaut will play Sita in The Incarnation, which will be directed by Alaukik Desai.