To infinity and beyond: In the last 15 years, Pixar has taken animated cinema to new heights
Pixar has been responsible for some important milestones achieved in animated cinema over the last 15 years.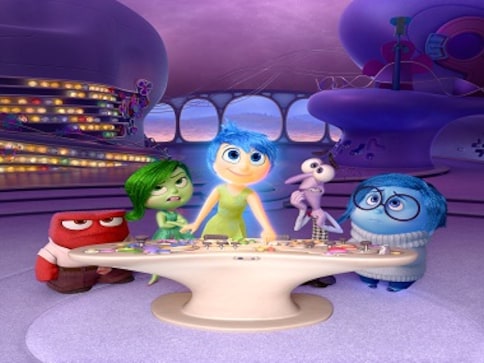 One of the first words which come to anyone's mind when thinking of animation is Pixar. Over the last 15 years, Pixar — the animation film studio — has been at the forefront of creating animated feature films which have been responsible for the evolution of cartoons into a more mature form of entertainment.
With a total of 16 animated feature films made (almost every one of them being memorable) and 26 Academy Awards won so far, Pixar's success has ensured that it is one of the most renowned animation film studios, even among people who don't frequently watch animated films.
One of the main reasons why Pixar deserves an important place in the entertainment industry in the last 15 years is the fact that it was the pioneer of full length 3D animation movies using CGI. "In 1995, Pixar released their first feature length animated film Toy Story, which was the first full length film to be made only using CGI with 3D animation," says this article in MoviePilot.
Of course, Toy Story was released five years before the period being observed. But it had a huge impact on the animated films made in the last 15 years. "The use of this tool (CGI) did not start to explode on the Silver Screen until Toy Story came out, changing the field forever," the article further says.
But it's not just the fact that Pixar brought about an era of films with stunning and richly detailed 3D animated visuals that makes it memorable in the past decade-and-a-half.
The way the content of the Pixar films have evolved since 2001 portrays a vastly significant and much-needed change in the most popular and successful mainstream animated films made till now.
For a long time, animation has suffered from a general perception that it is meant mainly for children, especially in India. This perception has existed largely due to a tendency of most mainstream animated movies to stick to relatively simple and childish plots, often focusing on boring 'good vs evil' themes and happy endings. Most mainstream animated films also avoid showing extreme violence and gore.
Of course, there are glaring exceptions. Anime, for instance, has also consistently focused on much darker and twisted themes and has not shied away from portraying extreme violence and sex. Anime movies like Afro Samurai: Resurrection and series like Naruto are perfect examples.
And animated series like The Simpsons, South Park, Family Guy, Beavis and Butt-Head and Robot Chicken have provided us with plenty of adult humour.
But most of mainstream full-length animated feature films still have a long way to go before convincing adults that they aren't just for kids. And this is the part in which Pixar has played a vital role.
To see how much progress has been made in these 15 years when it comes to maturity of mainstream animated cinema, compare Pixar's first animated film Toy Story with the recently-made Inside Out, released this year.
Toy Story deals with anthropomorphic toys (one of which doesn't realise it is a toy) dealing with the way children play with them. The film focusses on friendship, family values, jealousy and its villain is a child who likes to 'abuse' toys by breaking them apart. Inside Out is a film set inside the mind of an adolescent girl, with the main characters portraying emotions felt by the girl. The movie focusses on psychology including mental growth, the importance and complexity of emotions, thought process, memory, abstract thought, long-forgotten imaginary friends and other such intricate details of the human mind rarely seen before in an animated film. There is no villain in Inside Out as all characters are grey, including the protagonist, who can be selfish and narcissistic at times.
Of course, Toy Story was still a revolutionary movie for its time. But the huge difference in the complexity of content between Toy Story and Inside Out marks the beginning and the latest milestone in the journey for maturity in Pixar animated films, which is bound to affect other mainstream animated films, especially after Inside Out has set the bar very high.
In the earlier Pixar movies like Toy Story, Toy Story 2 (1999), Monsters, Inc. (2001) and Finding Nemo (2003), a successful pattern of storytelling was developed which has also been used in other memorable non-Pixar animated films like Madagascar and the first Ice Age movie and is still regularly used in animation. The pattern involved creating an 'Us vs Them' world between the protagonist's community and human beings.
Similar to how the Muggles in the Harry Potter world are unaware of the existence of wizards and magic, the human beings in the earlier Pixar movies are blissfully ignorant of the hidden world around them. If the humans in Toy Story were unaware that their toys were alive, the humans in Monsters, Inc. were ignorant of the fact that the stories of scary monsters described to them by their children were, in fact, true and based on an entire parallel world of monsters.
One could argue that this pattern had been used even in movies like The Little Mermaid, release way before 2001. However, the level of detail given to the 'other' world and the hilarious quirks and relatively more complex qualities given to characters in that world in early Pixar animated films gave this theme a whole new meaning.
For example, the sharks in Finding Nemo taking a pledge against eating fish to improve their image in the fish community or the protagonist Mike Wazowski's envy towards his friend Sulley in the 'professional' world of Monsters, Inc. are some of our favourite memories of the early Pixar movies.
Probably the first Pixar movie which broke this pattern and shifted focus to a theme more adults could identify with was The Incredibles (2004). Although the movie is about an entire family, almost the entire first half of the movie revolves around Mr. Incredible, who is suffocated and bored of his humdrum daily life and boring white collar job and wants to break out, something a lot of adults will identify with.
One might think that films like Cars (2006) and Ratatouille (2007) use the same theme. But Cars portrayed a world only full of anthropomorphic vehicles. In other words, there were no humans.
Ratatouille is one of the most important milestones in the Pixar journey because it gave the 'Us vs Them' theme a whole new meaning. The anthropomorphic characters of the 'other' world in the Pixar movies until Ratatouille either wanted the humans to leave them alone or treat them with respect. Apart from demanding such basic rights, the characters were not at all interested in the activities of human beings.
But the protagonist in Ratatouille wants to become a chef. Remy, a rat, is fascinated with cooking and demands a human profession as a basic right.
Perhaps no animated movie addresses the problem of discrimination like Ratatouille. Now, the anthropomorphic protagonist wanted to show the human that he is his equal in every way. And he did that by beating humans in one of their own professions. The anthropomorphic character became even more human, with the result that Remy became a symbol for all those people in the real world who are denied a job due to racism, sexism, elitism or communalism.
The next two movies made by Pixar completely broke the overused 'Us vs Them' theme pattern. In fact, they went with themes rarely seen in mainstream animated films. WALL-E (2008) focussed on problems like environmental damage, loneliness and the dangers of corporatisation with touching beauty. Up (2009) had an elderly widower as a protagonist dealing with old age and the demise of his wife.
Its first few minutes are considered to be one of the best love stories ever told and the film scores brownie points for having a hilarious portrayal of dogs.
Brave (2012) is another notable film which has a strong female protagonist who fiercely fights sexist practices in medieval Scotland.
Of course, there have been Pixar movies like Cars 2 (2011), Monsters University (2013) and The Good Dinosaur (2015) which mostly stuck to the conventional way of making animated movies.
More importantly, there have been other successful mainstream animated movies like the Shrek franchise, Wreck-It Ralph and The Lego Movie which have also played a huge role in shaping animation in the last 15 years.
But since 2001, Pixar has been one of the studios consistently coming out with animated films which explore mostly uncharted territory in mainstream animated cinema.
There is still a long way to go. For example, we haven't seen extreme violence or sexuality in most of mainstream animated films even today, including those made by Pixar. But the adult viewer of 2015 has a better chance of identifying with animated films than in 2001.
And that is a vital step for the entertainment industry in the past 15 years.
(Check out Firstpost's collection on how the past 15 years transformed sports, entertainment, technology and more in F.Rewind.)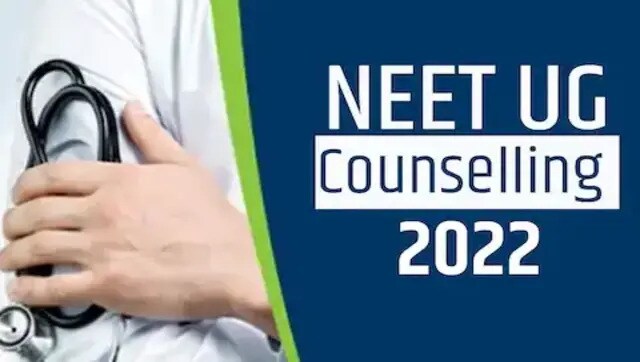 Education
Candidates should know that the NEET counselling under the 85 percent state quota seats is held by the respective state authorities
India
Victim Sonu was allegedly pushed from the Dibrugarh-New Delhi Rajdhani Express on Platform Number 2 of Bareilly Junction railway station here in the morning, officials said
Education
Here are the steps for checking the UP NEET UG seat allotment result for the second round of counselling