Tillotama Shome excited for Sir at Cannes, says co-star Vivek Gomber was willing to work beyond scope of film
Tillotama Shome and Vivek Gomber are looking forward to the journey of Sir, a love story set against the backdrop of a class divide at the Cannes Film Festival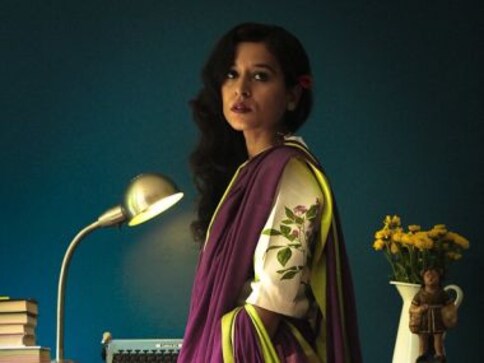 Actors Tillotama Shome and Vivek Gomber are looking forward to the journey of scriptwriter-director Rohena Gera's Sir, a love story set against the backdrop of a class divide, at the Critics' Week sidebar of the 71st Cannes Film Festival — a first for all three of them.
"This film is very close to my heart. As after Qissa, and working with Rasika Dugal, this was a film where I got a chance yet again to work with a co-actor like Vivek Gomber who was willing to work 24*7, way beyond the scope of the film and workshops... Hungry actors who are just so grateful for work," Tillotama told IANS.
Gomber of Court fame, said: "I am very happy for the team and this will be a great platform for the film. I am very fortunate that I got to work with Tillotama Shome, something I have been wanting to do for a while."
Sir is in the race with six other titles for the feature category, which will open with Paul Dano's feature directorial debut Wildlife and closes with Alex Lutz's Guy.
A description for Sir reads: "Ratna works as a servant for Ashwin, a son from a wealthy family in Mumbai, whose wedding has just been called off. As he's trying to pull himself together, he starts to fall in love with Ratna. But these new feelings may not suit their social positions."
India
The regulator urged all airport operators to assess their wildlife hazard management plans in order to find any gaps and ensure that they are strictly followed in and around aerodromes
Photos
Can't get enough of nature and the wild? Then these photos of the winners of the 2022 edition of the Nature TTL photographer of the year awards are perfect for you. Chosen from over 8,000 entries, these amazing images show nature at its most raw
Explainers
The Lahore Safari Zoo, like Pakistan itself, is facing a cash crunch. Officials were hoping to raise funds to meet the increasing costs of maintaining animals and other expenses as well as clear up some room for the big cats