Tiger Zinda Hai: Ali Abbas Zafar on working with Salman, Katrina and directing a blockbuster's sequel
Tiger Zinda Hai director Ali Abbas Zafar spoke about the film's making in a chat with Firstpost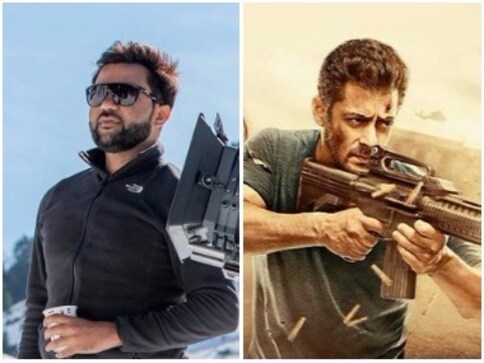 The hirsute appearance of filmmaker Ali Abbas Zafar, as witnessed during the making of Tiger Zinda Hai, is now a thing of the past. When I meet him at the corporate office of Yash Raj Films in Mumbai, the director — clean-shaven now — appears much younger than his 37 years. So how difficult or easy was it to helm a film whose previous installation was a money-spinner? "It's very difficult and not an easy job to perform," Ali admits. "When you are following up on a successful film there is always added pressure." Ali paraphrases Sidney Lumet (whose book, he says, is a Bible for filmmakers): "Filmmaking has got to be one of the three toughest professions in the world. It's all about handling many expectations, which slowly start taking a toll on you."
While he quotes Lumet, Ali was exposed to the works of Bertolt Brecht, Jean Paul Sartre and Manto while in college. It was also a phase when there was little money to be made, and finding one's true roots was the prime motive. Ali can recall the exact moment when he decided to become a filmmaker: "I was doing my Master's in Biochemistry and in those days, there was this film — Shonali Bose's Amu — which was being shot in Delhi. Call it fate...but I somehow managed to join the crew as the assistant director. When I went to the set for the first time, I realised the ability of the medium, which carried so much impact and the power to transform things."
Despite the mega success of his previous directorial Sultan, Aditya Chopra gave Ali the go-ahead for the Ek Tha Tiger sequel only after he was convinced with the seventh draft of the script. "The seeds for this film were sown in 2014 when the script of Sultan was just locked. I was waiting for Salman's dates, as he was extremely busy shooting for Bajrangi Bhaijaan and Prem Ratan Dhan Paayo. I had nothing to do for next three months and then this incident happened in Tikrit, Iraq, when more than 40 nurses were taken hostage by the Islamic State. It was also a phase when the slogan of 'Beti Bachao, Beti Padhao' was at its peak. The negotiations lasted for almost a week and finally they were released." While the whole incident triggered the plot of TZH, it also gave him a chance to make a mission film. The initial draft of TZH was called 360 Hours and the research brought him in close contact with people who were once part of the intelligence machinery of the country. Apart from devouring The Kaoboys of RAW, he also studied the operations of Mossad, CIA and MI 5 to give a definite shape to his hero.
Ali is candid enough to admit that the real incident is just the trigger point for TZH, as not a single bullet was fired during the rescue mission. "No bullets were fired and it was mostly (verbal) negotiations which secured the nurses' release. In TZH, I have fictionalised the event and have made it more thrilling for a cinematic experience. I decided not to incorporate the nurses' stories, as I wanted to create my own narratives and characters."
Ali's repertoire of work over the years has helped him forge a close bond with Salman Khan, having worked with him on Marigold, Ek Tha Tiger, Sultan and Tiger Zinda Hai. He distinctly remembers the day he broke the ice with his star. "I was assisting Kabir (Khan) for the Dublin schedule of Ek Tha Tiger and Mere Brother Ki Dulhan had released by then. When I met him on the first day of the shooting, he smiled and said 'Yaar tumne to mera second week puri tarah se tod diya hai'. I could not get the context and then I realised that MBKD had released just a week after Bodyguard. He then looked at Katrina and remarked that she has now become a big star and is now killing his film's business!" Ali says.
As opposed to Salman, Ali's first interaction with Katrina was not a smooth one. It was during the shoot of New York, when the two met for the first time — Ali's need for clockwork precision and Katrina's bohemian nature were not complementary. "She initially thought I was rude and never liked me because of my no-nonsense attitude on the sets!" Ali recounts. "She would often ask Kabir as to why I wielded so much power on the sets. She'd complain to him about how I'd tell her that she was late (on the sets) or when we could break for lunch." Still, it was Katrina who broke the ice when she took Ali along for dinner with Kabir. "She told me that I need to calm down, and I told her that she needed to take the crown of stardom off her head and work with the crew; that everyone on the sets was an equal! Since that day we have been very close."
For a man who still prefers to read science books in his spare time, Ali says Tiger Zinda Hai is an effort to restore faith in humanity. "The film raises a very pertinent point — if we want our generation to be normal, then we will have to put in all the hard work today to restore faith in humanity (sic)." We couldn't agree more.
Entertainment
Have a look at these queens who took over the first half of 2022 with their fantabulous performances.
Entertainment
Taare Zameen Par, Gandhi & Co., Stanley Ka Dabba, Chillar Party, The Blue Umbrella and I am Kalam have broadened the scope of children's cinema with universal themes.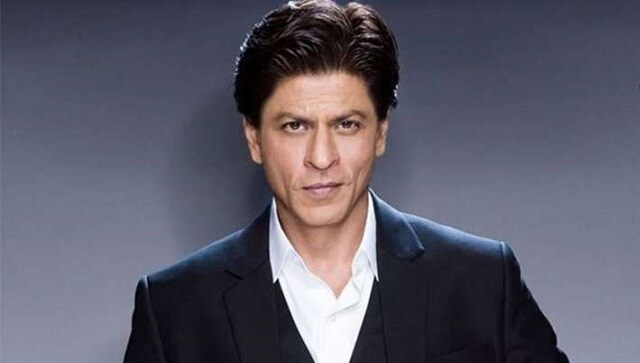 Entertainment
As Shah Rukh Khan completes 30 glorious years in cinema, Firstpost takes a look at his career through 30 of his scenes and moments that deserve love.