TIFF 2018: Director Vasan Bala on Mard Ko Dard Nahin Hota, winner of audience choice award
Mard Ko Dard Nahin Hota [The Man Who Feels No Pain] by Vasan Bala is a quirky action film that just won the People's Choice Prize for Best Midnight Madness at the Toronto International Film Festival.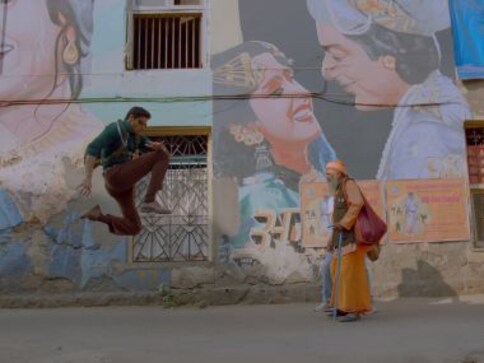 Mard Ko Dard Nahin Hota [The Man Who Feels No Pain] by Vasan Bala is a quirky action film that just won the People's Choice Prize for Best Midnight Madness at the Toronto International Film Festival. Midnight Madness, a quite popular programme at TIFF, showcases the best of the very kitschy, horror and action flicks at 11.59 pm every day of the festival. MKDNH was, incidentally, the first Indian film to be featured in this section.
Taking off from his debut crime thriller Peddlers, which also premiered at TIFF in 2012, MKDNH is Bala's tribute to the action films of the 1980s, and is a bona fide homage to Rajinikanth, Chiranjeevi, Jackie Chan, Buster Keaton, Mithun Chakraborty, Stephen Chow, Bruce Lee, and every other action star who graced our VHS tapes and livened up our otherwise dull pre-cable TV sets and childhoods.
Abhimanyu Dassani, Maine Pyaar Kiya star Bhagyashree's son, makes his debut as Surya who is born with a superhero-like condition: he feels no pain at all! Like the potboilers Bala is paying tribute to, MKDNH has every ingredient that went on to make an 80's blockbuster: love, action, revenge and an underlying tragedy that pervades through everything the hero does. Bala, who started his career assisting Anurag Kashyap, ticks every box in the 80's clichés' list but also does an excellent job of making sure that his references are not too specific, so that the film goes down equally well with international audiences and just about anyone else who did not grow up watching these films.
Most importantly, he redoes the toxic masculinity that was inherent in 80s action flicks and delights the audience with a heroine (debutant Radhika Madan), who is neither a damsel in distress nor a fetishised and highly sexualised Ann Oakley-like dominatrix.
Firstpost caught up with Bala just before the premiere of MKDNH for a chat on this delightful film.
Why did you choose this particular genre and this particular decade? Was it to pay a tribute?
This was a particularly escapist time in the world of cinema but this is also the cinema I grew up watching; so it's natural I was drawn to it and wanted to re-discover it through the film and explore the form. The stories that I see around me are the stories I say through the film, it's just that I am saying them through a format that is different from the prevalent contemporary formats.
The story you say is very 80s, how did you transpose that for an audience which is watching the film in 2018?
I think stories are immortal and the more things change, the more they remain the same. We are dealing with the same problems that we dealt with years ago. With social media, we end up thinking that there are more people talking about social issues but people were always talking about their societies, telling stories about them but they were not heard as widely. So I think those stories need to come back because they were talking about the same things and not much has changed.
What do you think was the one radical thing about 80s cinema?
What I really love about the films, the so-called "B films", is that they were saying a lot of taboo-ed things under the garb of being B films, that couldn't be said aloud by the apparent "A" films. No one was paying them much attention so they could get away with saying a lot of things, evading moral policing and censorship. There was ambition, there were zero resources and there were genius filmmakers who were constantly looking for ways in which the extreme ambition could be married to the extreme lack of resources and complete lack of craft. Every time the resources went down, the innovations got crazier. In spite of all this, I think the form was never taken seriously.
Can you talk a bit more about that?
If you take a Malayalam soft porn film, you think of exploitation of female actors. But if you take a film like Last Tango in Paris, exploitation is not the first thing you think of even though Maria Schneider says she felt raped by Marlon Brando! The Malayalam soft porn actor like Shakeela was perhaps way more liberated, treating her profession like any other job and living a far more independent life underlined by adult sexual consent. Generally, B movies don't get their due. First Blood (Rambo) was talking about the same things as Taxi Driver but the former will never be seen as an artistic achievement. George Lucas and Martin Scorsese are essentially coming from the same milieu and, because of their mastery over their craft, became subsequent masters of cinema. For me, cinema begins from action movies — even Edison was shooting bodybuilders and clowns! It's been a great tradition and not enough homages have been paid to it.
Do you think it takes a special kind of talent to make a good B movie?
Oh yes! You are always walking on thin ice, the film is waiting for you to screw up because you are working with so little. That is the challenge and the excitement. By default, you don't feel the gravity of what you are making because of the form but you are making statements constantly; MKDNH is talking about an alcoholic father, domestic abuse and a society where a naughty kid is a problem but abuse is alright.
You take a dialogue like "Mard ko dard nahin hota" [A man does not feel pain], an epitome of Bollywood masculinity, and then turn it on its head with a very interesting female character…
Yes, Supri is actually the most fulfilled character in the film. The problem with the ingrained patriarchal modes of filmmaking is that we end up writing our female characters to be like men. The whole point is to celebrate the woman that you are: you fight, you cry, you are weak and you are strong. None of these things make you inferior. Vulnerability and pain are very human qualities, so the job of dismantling patriarchy really lies in encouraging that line of thinking in male and female characters alike. As a human being, you should go through that spectrum and not just stare into the camera and look all intense just because you're a man.
How did you go about casting for the film? None of the actors are people who grew up watching 80s action films.
Abhimanyu went through a rigorous one and half months of auditions, through which he was acquainted with the ethos of these films, and very strict physical training sessions. There were exhaustive workshops where I put all the potential actors together, constantly observed their expressions and reactions, and then finally cast the people who reacted in ways closest to the characters. It is easier to work with newer actors because their calendars are freer and they are more open to trying newer things. It was also easier to make them believe in the world of 80s action films because they came in with no preconceived notions.
How was working with Mahesh Manjrekar, and directing him?
He was my only choice for the role! The great thing about him is that he came to the sets as an actor. Since he did not feel the pressure of being a director on set, there was a curiosity and an energy that he brought to the sets, which was fantastic! He just had to come and have a ball. He was really a revelation.
What are your expectations from the film's release in India?
It's firstly a huge thing that a film like this gets made and released! Watching an action-comedy is necessarily a community-driven activity where you have to watch a film like this with a theatre full of strangers, you can't watch it on your little screen in your bedroom. So I am glad that we are at a point where a small film like this is releasing. A big part of the audience will be from the generation for whom this film will serve as a childhood nostalgia but even younger people will hopefully enjoy it for the comedy and the action. I think it speaks to everyone; it's not a gory aesthetic so I don't see too many people being turned off. I am not promoting violence here; when I watched Bruce Lee as a kid, I didn't want to beat up my friends but just wanted to learn kungfu. I want kids to feel that again.
also read
Entertainment
Ronnie Screwvala had recently filed a case against multiplex chains for charging an exorbitant virtual print fee.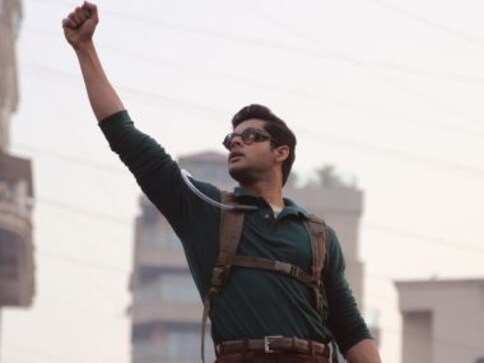 Entertainment
In Mard Ko Dard Nahi Hota, Abhimanyu Dasani plays a man who suffers from a rare disease called congenital insensitivity to pain.
Entertainment
Vasan Bala's action thriller Mard Ko Dard Nahi Hota won the top award at the 43rd Toronto International Film Festival (TIFF) which concluded on 16 September.