Thuppakki Munai movie review: Vikram Prabhu shines as a no-nonsense cop in this largely watchable film
Thuppakki Munai is edgy and new in treatment, and watchable to a large extent.
Director Dinesh Selvaraj's Thuppakki Munai is a different type of commercial entertainer, one that doesn't have too many typical masala elements. Selvaraj has followed his mentor Mani Ratnam under whom he was an assistant director. In the film, Vikram Prabhu is refreshing as a no-nonsense cop, an encounter specialist who lets his actions speak rather than spewing punchlines. Hansika has limited screen presence but is pivotal to the film.
The story is a mix of gritty action and melodrama packaged as an entertainer. Birla Bose (Vikram Prabhu) is a Mumbai-based cop who has shot dead 32 criminals. He is sort of a hero for the media as he doesn't regret killing "scums of the earth". But his mother and his girl friend Mythili (Hansika) are not fond of his attitude. Mythili walks out on him as he refuses to give up his job.
One day the central government gives Bose an assignment. He has to go to Rameswaram and eliminate Azad (Mirchi Shiva), a migrant with terror links and suspected to have raped and killed Manjal (Abirami), a 15-year old girl and daughter of a local barber (MS Bhaskar). Bose reaches Rameswaram and along with the local police party is about to kill Azad, but after a call from his superiors the encounter killing is postponed by a few hours. During his investigation Bose finds something is fishy, and realises that Azad is just an innocent migrant worker and the people behind the crime are protected by the local businessman and politician (Vela Ramamurthy). Bose believes that every encounter killing he had done so far involved a known criminal and for the first time he finds an innocent man has been framed.
The film, at 2 hours 5 minutes, should be racy but moves at snail's pace in the first half. A lot of time is taken by the director to "build up" Bose's character with unnecessary heroism along with a romantic angle and a song thrown in. This could be partly because no hero would have done the film without making the cop character heroic, paired with a heroine. Hansika is relevant to the plot, but has very limited screen time in the beginning and towards the climax. I guess Tamil cinema cannot do without a heroine character and motherly sentiments, a must to bring in family audiences. Post interval after the commercial ingredients are done with, and the film picks up pace.
MS Bhaskar as the father of the 15-year old girl who gets raped and killed is terrific, especially in the climax portion of the film. Vikram Prabhu shines as the encounter cop. The climax and message about women's safety is relevant along with the surprise twist, but it does end up feeling a bit preachy. On the whole, Thuppakki Munai is edgy and new in treatment, and watchable to a large extent.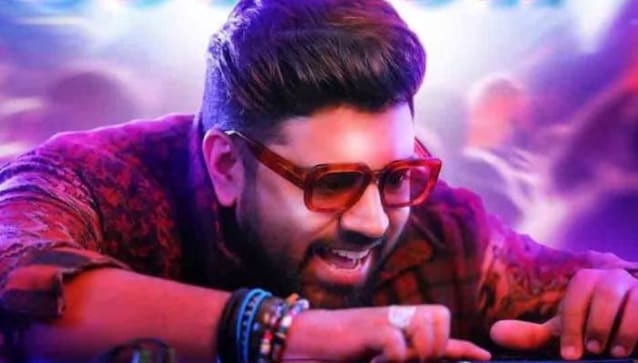 Entertainment
Saturday Night is an incurably imbecilic film which thinks friends are bonded by rowdyism. Little do they know.
Entertainment
Prithviraj delivers a more implosive performance in Kaapa than his other recent film Kaduva with the same director Shahji Kailas, where there was too much swagger in the performance.
Entertainment
Jennifer Lopez walks down the aisle in Shotgun Wedding with fun, romance and loads of action.