Thugs of Hindostan to be dubbed in Tamil, Telugu; makers claim they want to live up to 'humongous hype'
Amitabh Bachchan and Aamir Khan starrer Thugs of Hindostan will be dubbed in Tamil and Telugu to reach a wider audience upon its release
Amitabh Bachchan and Aamir Khan starrer Thugs of Hindostan will be dubbed in Tamil and Telugu to reach a wider audience upon its release. Bachchan and Khan have also shot a video, announcing the film's release in the two languages.
Director Vijay Krishna Acharya said the coming together of two stars for the first time will be a treat for the audience. "We are a nation of film lovers, and films have often been a cultural glue that binds us all in a way that transcends geography. We hope that in Thugs of Hindostan, the audience will find a story that's universal in appeal and unique in its presentation. If there's one thing we Indians know as a family is to share, and it is in this spirit that we'd like to share our film with our audiences across India. This Diwali let the Thugs entertain you all over Hindostan," Acharya said in a statement.
Rohan Malhotra, VP - Distribution, Yash Raj Films, said, "Thugs of Hindostan will be the biggest ever release a Bollywood title has ever had in the history of Indian cinema... We want to give the film a release scale that justifies its humongous hype."
Backed by Yash Raj Films, the mega action adventure, also featuring Katrina Kaif and Fatima Sana Shaikh, is scheduled to release on 8 November.
Entertainment
Celebrities including Deepika Padukone, Ranveer Singh, Amitabh Bachchan along with his family, Kiara Advani, Janhvi Kapoor, Kangana Ranaut, Allu Arjun, Kartik Aaryan, Karan Johar, among others shared videos of themselves as they clanged 'thalis'
Entertainment
With stars from Sienna Miller, Colin Firth, Amitabh Bachchan to Priyanka Chopra IIFA has done proud to make a difference and continue to thrive doing so in advocating that we can all make a difference to our home, our world.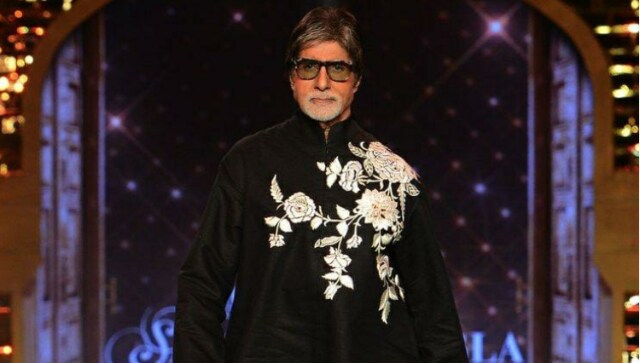 Entertainment
Big B is presently recovering from his rib cage injury that he sustained on the sets of Project K.