Thugs Of Hindostan is reportedly being edited in a preview theatre to gauge big screen experience
Thugs Of Hindostan will also be the fifth Indian movie to be digitally remastered in the IMAX format.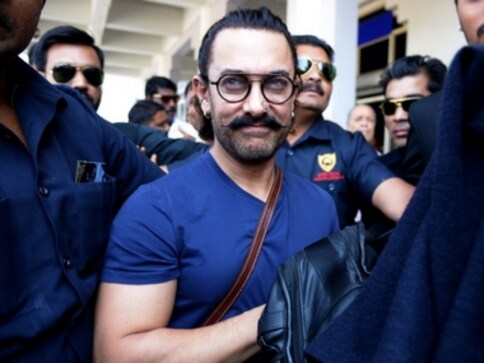 Aamir Khan, Amitabh Bachchan and Katrina Kaif-starrer Thugs Of Hindostan will be edited in a preview theatre, according to reports.
A production source from the mega action entertainer confirmed to DNA, "Aamir, Adi and director Viktor want to give Indian audiences the biggest visual spectacle of all time and they are going the distance to ensure they deliver a jaw-dropping big screen experience. They are editing the film in the massive preview theatre of YRF so that they can gauge how the footage is looking on the big screen. It is an extremely novel but also a very logical move on the part of YRF. They will lock the edit of the film on the big screen and not on the small monitors where films are generally edited and seen."
An adaptation of the 1839 novel Confessions of a Thug, it will also be the fifth Indian movie to be digitally remastered in the IMAX format.
The Yash Raj Films production is being helmed by Vijay Krishna Acharya, who directed Katrina and Aamir in Dhoom: 3. It will also see Aamir reunite with his Dangal co-star Fatima Sana Sheikh.
Thugs Of Hindostan is scheduled for a Diwali 2018 release.
also read
Arts & Culture
Talking numbers with the founder of Purple Style Labs, India's biggest fashion conglomerate
Entertainment
For Fatima Sana Shaikh suffering from epilepsy was a struggle and it took her 5 years to accept it, but now she is okay and opens up on raising awareness about the same.
Entertainment
The enthralling Succession finale made one thing clear: corporate violence is the only love-language that Kendall, Roman, and Siobhan Roy know and understand.