Thugs of Hindostan: Exhibitors reportedly seek refunds from YRF after Aamir-Amitabh film tanks at box office
Thugs of Hindostan did not perform well at the box office following a whooping Rs. 100-crore collection within the first three days of its release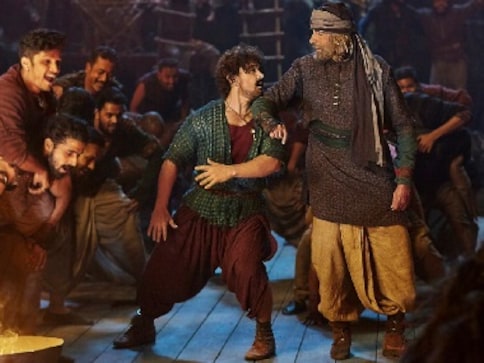 Exhibitors of Thugs of Hindostan have reportedly lost 50 per cent of the money they invested in the film and are now considering approaching Yash Raj Films to demand compensation for their losses, according to a Mid-Day report.
Thugs of Hindostan, the first collaboration between actors Aamir Khan and Amitabh Bachchan, was produced with a massive Rs 300 crore budget. Distributed on commission, the film earned Rs 145 crore over its 11-day run in the theatres. Thugs tanked at the box office following a whooping Rs 100-crore collection within three days of its release leaving exhibitors staring at serious losses.
On condition of anonymity, Mid-Day quoted an exhibitor saying, "As is the practice with YRF, the studio had taken on the distribution responsibilities. The exhibitors agreed to the minimum-guarantee deal as they expected handsome profits from the big-budget film, but the tables have turned. So, we are planning to approach the sub-distributors [YRF] to get a refund."
"We hope YRF, Aamir Khan and Amitabh Bachchan will help us in this situation, else there is a possibility of a few theatres having to even shut down," he added.
Previously, actor Shah Rukh Khan had compensated distributors when his films Jab Harry Met Sejal and Dilwale did not fare well at the box office. Salman Khan had also reportedly returned Rs 35 crore to producers and distributors after incurring losses on his 2017 release Tubelight.
Opinion
Whenever Kajol is in the room, her voice is heard above all other sounds. She is truly a diva and the jinn that comes out of the bottle every time she lights up the screen.
Entertainment
Elaborating on the subject of this film, the filmmaker stated, "At any given point of time, a film like this will meet with extreme responses because it hits home truths."
Entertainment
Kartik Aaryan asked Shah Rukh Khan if he has watched Bhool Bhulaiyaa 2; his reply is winning hearts all over the country.