Throwback Thursday: The treasure trove of old Donald Trump film, TV appearances
From 'Sex and the City', to appearances in McDonalds commercials, Donald Trump has an extensive list of onscreen credits.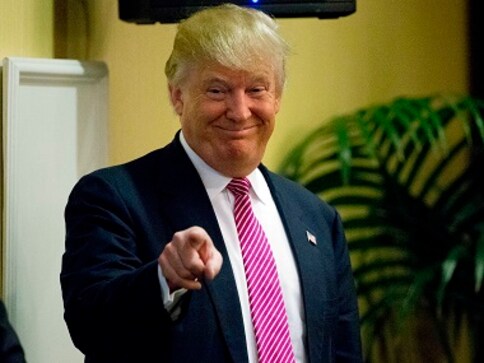 When Trump first announced his run for presidency, no one thought that the host of a mildly popular TV reality show, The Apprentice, would become the nominee of the Republican Party for President of the United States in the 2016 election.
The course of USA's presidential run has made history because of the sheer width of coverage the candidates are receiving and because of the incredulity surrounding Trump and his statements. His statements on foreign policy apart ('we will build a wall to fend of immigrants'), people have forgotten the cultural space he occupied before his run for presidency.
So here's quintessential Donald Trump through a long series of television and film cameos for you to see. We have picked our top 5 from the many sitcoms, dramas and films he made an appearance in.
Trump in Home Alone 2: Lost in New York (1992)
Did you know Trump had a small cameo in the sequel to the hit 90s film Home Alone?
Trump appears when Kevin McCallister arrives in the New York Plaza Hotel and is looking for his family.
The Huffington Post succinctly sums it up: "Kevin McCallister encounters the future leader of the American top ninja apprentice warriors while wandering through the Plaza Hotel, which Trump had bought a few years prior. McCallister asks for directions to the lobby, to which the tycoon responds, not with 'hell toupee,' but with a rather nice, 'Down the hall and to the left.'"
Roger Ebert sarcastically said he found the scene 'heartwarming' in his 2000 book, I Hated, Hated, Hated This Movie.


Trump in The Fresh Prince of Bel-Air, 'For Sale by Owner' (1994)
The Fresh Prince of Bel-Air is the 90s classic which made Will Smith famous. It is surprising to see Smith, who has been very outspoken about how much he hates the idea of Donald Trump running for president in 2016, share screen space with him.
The scene is set in the Banks Los Angeles house which Trump wants to buy.
The funniest reaction to Trumps entrance is Carlton Bank's, who faints after screaming; "It's the Donald! Oh my God!"
The clip also has iconic Trump lines like: "I like keeping a low profile."
And gems like "Everyone is always blaming me for everything."
Trump in Sex and the City 'The Man, the Myth, the Viagra' (1999)
Trump plays wingman to Samantha's much older and accomplished love interest. The man and Trump are seen having a conversation at the table, and Trump leaves so that his companion can make a move.
The man even uses Trump's name in his pickup line to Samantha: "Excuse me, I was so distracted by your beauty that I think I just agreed to finance Mr. Trump's next project. You owe me $150 million."
In a voiceover, Sarah Jessica Parker's character "Carrie" explains: "Samantha, a cosmopolitan, and Donald Trump — you just don't get more New York than that."
Trump in WWE 23 'The Battle of the Billionaires' (2007)
Trump takes on WWE chairman Vince McMahon; both had a signed contract which said the losing party must shave off their hair. Trump's wrestler Bobby Lashley sadly defeats McMahon's champion Umaga.
MacMahon ends up losing his hair.
If Umaga had won, Trump would have to shave his hair, and maybe his iconic toupee would not be a part of the presidential elections as it is now.
Zoolander (2001)
Ben Stiller stars as the male model Derek Zoolander in this satire on the fashion industry.
Trump appears as Trump and is interviewed on the red carpet with the Melania Trump by his side. He says: "Without Derek Zoolander, male modeling wouldn't be what it is today."
Fast forward to 2016, and Ben Stiller is very vocal about his views on Trump. In an interview with ABC News (Australia) in January 2016, Stiller comments that Trump is "like the villain in a Naked Gun movie or something. I can't take him seriously, but some people are taking him seriously, which is the crazy thing."
"I don't see it going all the way," he added.
Two Weeks Notice (2002)
Trump tells Hugh Grants character that he will steal the head legal strategist (played by Sandra Bullock) from under his nose.
Though it is another blink-and-miss appearance, Trump seems to have made quite an impression on Hugh Grant. In an August 2016 episode of Bravo's 'Watch What Happens Live' AOL reported Grant saying, "He was very charming to me and made me a member of his golf club afterward, so I won't hear a word against him. I can't pretend I share all his politics."
The McDonalds commercial (2002)
Trump stars in a McDonald's commercial where he marvels over the low cost of a Big N' Tasty.
Trump also starred in commercials for Pizza Hut and Oreo Cookies among others.
There are many other forgotten gems like Trump's appearance in The Little Rascals (1995) where he is credited as 'Waldo's Dad'. In an interesting note, it is one of the very few cameos where Trump doesn't play himself onscreen.
Other than appearing on his own reality TV show The Apprentice, which got him two Emmy nods, he also was a part of the Comedy Central Roast of Donald Trump.
The Comedy Central Roast of Donald Trump (2011)
Though Trump is (in)famously known for having thin skin, he sat through a barrage of insults as the target of the 2011 Comedy Central Roast of Donald Trump. Roast master Seth MacFarlane presided over a steady stream of jokes highlighting Donald's hair, vanity, inheritance, political ambitions and pronunciation of the word "huge."
The comedians and host even commented on Trumps run for presidency.
Snoop Dogg said, "Donald says he wants to run for president and move into the White House. It wouldn't be the first time you pushed a black family out of their home."
Seth MacFarlane failed to see the future when he commented, "It is pronounced I am fucking delusional. Not I am running for president."
Entertainment
McDonald's recently collaborated with the K-Pop band to launch a limited-edition meal, days ahead of the group's eighth anniversary.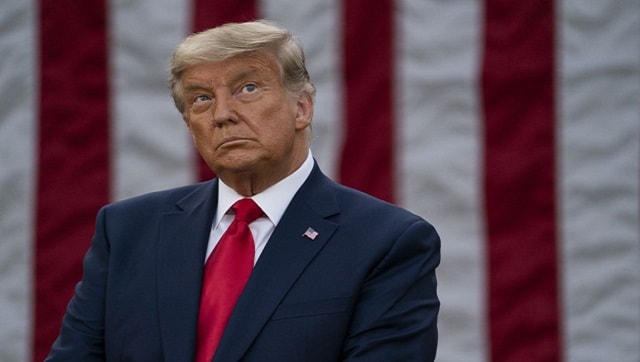 World
Addressing a sold-out crowd of about 1,250 for his first major speech since February, Trump, 74, appeared to lack much of the raw energy and enthusiasm that he often brought to his raucous, larger campaign rallies
India
Monoclonal antibodies are targeted towards countering a specific antigen, which is nothing but a foreign element that the immune system recognises to be a threat