Throwback Thursday: Demonetisation woes? Listen to these rock and roll songs about money
Here is a playlist of songs (about money) that you can listen to if the Demonetisation is getting your goat.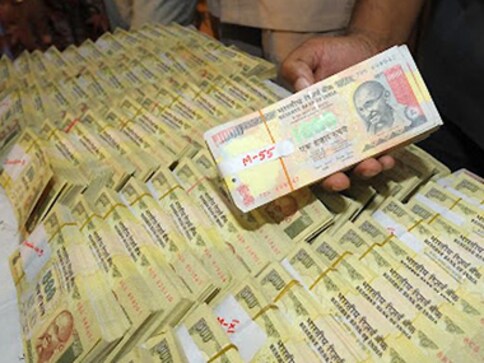 Long lines at ATMS.
Longer lines to get inside banks.
The demonetisation apocalypse has begun. So while you stand in line at the bank waiting for your turn to come, here is a playlist of songs (about money) that you can listen to rather than contemplate Modiji's 'masterstroke' to wipe out black money in India:
'Can't Buy Me Love' The Beatles

1960s were the good old days. The Beatles talked about the possibility of loving someone for the right reasons rather than for money.
I'll buy you a diamond ring my friend if it makes you feel alright
I'll get you anything my friend if it makes you feel alright
Cos I don't care too much for money, and money can't buy me love
Now that getting cash is sort-of-impossible, we recommend you sing this to your significant other as a declaration of love.
'Got Money' Lil Wayne Feat. T-Pain

Anyone can celebrate getting cash. Lil Wayne's absurdist glee on this 2008 hit, however, is pretty damn unique. Weezy gives himself a new nickname, Mr. Make-It-Rain-On-The-Hoes, and then warns everyone in the club to bring an umbrella ("ella-ella-ella-ay") to shield from the dollars and jewels he's throwing down in the VIP section.
Nice song to play on loop after you exit the ATM.
'Living For The City' Stevie Wonder

Stevie Wonder thinks it is really hard staying in the city.
His father works some days for fourteen hours
And you can bet he barely makes a dollar
His mother goes to scrub the floor for many
And you'd best believe she hardly gets a penny
Living just enough, just enough for the city…yeah
'Money' Pink Floyd

Pink Floyd talks about the banalities of everyday existence; like caviar.
Money, get away.
Get a good job with good pay and you're okay.
Money, its a gas.
Grab that cash with both hands and make a stash.
New car caviar, four star daydream,
Think I'll buy me a football team.

'Money For Nothing' Dire Straits

Sting sings the full playback in this:
Now look at them yo-yos, that's the way you do it
You play the guitar on the mtv
That ain't workin, that's the way you do it
Money for nothin', and chicks for free
'Money Talks' by AC/DC

This was one of AC/DC's biggest hits, and features the rather amazing chorus:
Come on, come on, love me for the money
Come on, come on, listen to the money talk
Even more amazingly, when they went out on 'The Razor's Edge' tour in 1990, they dropped a load of these bills all over the assembled crowds.
Tailored suits, chauffeured cars
Fine hotels and big cigars
Up for grabs, up for a price
Where the red hot girls keep on dancing through the night
The claim is on you
The sights are on me
So what do you do
That's guaranteed
Hey little girl, you want it all
The furs, the diamonds, the painting on the wall
Bonus:
Paisa - De Dana Dan
All you Bollywood lovers, the next time you drunkenly sing, "Main Baarish kardu paise ki, jo tu ho jaye meri" please think about how many hours you'll have to stand in line to stay true to your word.