Three Billboards Outside Ebbing, Missouri: Why Frances McDormand's anti-heroine act is Oscar-worthy
Three Billboards Outside Ebbing, Missouri has given cinema one of the best anti-heroines ever created, if not the best.
With Three Billboards Outside Ebbing, Missouri, director Martin McDonagh has given cinema a story so powerful yet subtle, so dramatic yet realistic, so rough yet elegant, that you would not be blamed for thinking, "You can't make this stuff up."
As it turns out, though, you can. The events which take place in the movie are completely fictional, even though the central plot seems to be loosely inspired from a real-life incident. This is why the screenplay of Three Billboards is so unbelievably brilliant. It is difficult to wrap one's head around how all the details of this fictional story — a labyrinth of emotions — fit in so perfectly.
And even though Three Billboards features stellar performances by Sam Rockwell and Woody Harrelson, the film will be remembered as a classic likely because of Frances McDormand's performance and her character Mildred Hayes.
Three Billboards Outside Ebbing, Missouri has given cinema one of the best anti-heroines ever created, if not the best.
The importance of this fact during times like these cannot be overstated. Hayes is the perfect personification of the anger, frustration and (most importantly) resolve born out of the #MeToo movement and the innumerable accounts of sexual assault that have surfaced in the past year.
In the movie, Mildred Hayes is an exhausted but determined mother who, overcome with grief and rage after the rape and murder of her teenage daughter, rents three billboards and puts up outraged messages directed at William Willoughby (Harrelson), the town's chief of police. The billboards are supposed to highlight the sloppy job done by the police because of which no arrests have been made in the case.
As the movie progresses, Hayes has to face immense hostility from the townsfolk and even her own family due to the billboards.
But Mildred Hayes does not care. Her pain and anger have turned her into an almost stone-hearted person who, least bothered by the humiliations she has to face, is single-mindedly focused on getting revenge.
Hayes does not care about the fact that the man whom she has targeted in the billboards is dying of cancer. She does not care if some of the people acting out against her because of the billboards are teenagers. She will still kick them hard in the gonads. She does not care about the repercussions of attacking a police station. She does not care about the morality of using a dwarf's feelings for her to achieve her goals. And tragically, she does not even care about the value of human life in her quest for solace.
Hayes is a character who has seen that the broken system of law and order in her town does not work.
And much like what happens to Walter White from Breaking Bad or Frank Castle from The Punisher, this distorts her sense of morality.
Hayes realises that there is no point in being good if the system which holds the guilty accountable is itself broken.
She learns to use the system's loopholes to her advantage. When a cop reminds her that action against her abusive ex-husband cannot be taken because it's her word against his, she retorts by telling him that action cannot be taken against her for injuring a hostile dentist because it's his word against hers.
And Hayes does all this with a stone face. This is where the brilliance of McDormand's performance lies. She convinces the viewers, through a remarkable portrayal of stoicism, that her character is a woman whose humanity is being slowly chipped away by massive hardship and trauma. Yet, there are scenes in which Hayes breaks down and McDormand reminds the viewers that she is still, after all, a grieving mother.
The way in which she breaks down in those scenes is also note-worthy and indicative of the excellent writing and direction by McDonagh. The tragedy of McDormand's character is that trauma has affected her so much that she finds emoting redundant and even mocks it when she is breaking down.
For example, in one scene, Hayes is overcome with the sight of a beautiful deer and starts talking to it about her pain, all the while being completely aware of the absurdity of talking to a deer and even making fun of that fact. This is McDonagh's twisted way of telling the viewers how people who have gone through severe trauma often lose the ability to properly express themselves because every feeling after that unbearable pain seems like a small, childish gimmick.
In another scene, Hayes is crying helplessly when she looks down to notice her fluffy slippers. Then, as she is crying, she suddenly starts giggling and proceeds to enact a skit in which she plays one of the slippers and the other slipper is telling her to "crucify the mother*******".
This absurd scene is sheer genius. Even when Hayes is crying due to grief, she mocks that grief by comparing it to a pair of fluffy slippers and telling herself that even the pain at that moment is belittled by the trauma of losing a child. She is also reminding herself that she should convert that pain, symbolised by the fluffy slippers, into anger and "crucify the mother*******" responsible for her loss.
The way McDormand has managed to depict her character's complex emotions by crying and laughing at the same time in that scene is the reason she deserves the Best Actress – Drama award at the 75th Golden Globes and even the Best Actress award at the 90th Oscars.
Of course, Three Billboards is a lot more than just Hayes. The poignant transformation in Rockwell's character, the conflict and desperation of a dying man portrayed by Harrelson, and that powerful ending all contribute to the film's greatness.
But the most special and unique aspect of Three Billboards Outside Ebbing, Missouri is definitely the raw, rugged and foul-mouthed anti-heroine Mildred Hayes.
In cinema, both filmmakers and viewers often want women to look and act a certain way. Perhaps Game of Thrones star Maisie Williams described it best when she told The Irish Times: "It's a very shallow industry. And I don't look like someone who is cast in roles that are, well, sexualised. Don't get me wrong. I'm completely in awe of Hollywood's leading ladies. I love looking at those totally jaw-droppingly beautiful women. But I think it's sad that you only get to see one type of beautiful on screen."
Mildred Hayes is the other "type of beautiful" we should be seeing more often on the silver screen. In a world which loves telling women what to do and how to act, the protagonist of Three Billboards Outside Ebbing, Missouri is like a much-needed slap on all our faces.
Explainers
Austra Hind 22 comes amid India's lingering border stand-off with China in Ladakh and tensions between Canberra and its fifth largest trading partner Beijing on the rise. As Australia and India continue to deepen economic bonds, experts call it a 'watershed moment' for the two countries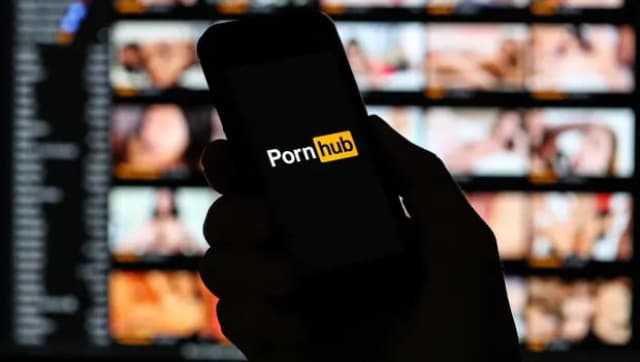 Explainers
News of a 10-year-old being raped and murdered, allegedly by a porn-addicted teenager, has raised the old demand of banning X-rated content online. But studies show countries which loosened porn restrictions witnessed a decrease in sex crimes and experts say porn may act a 'safety valve' for men
Explainers
Viktor Orban donned a scarf depicting 'Greater Hungary' – the historical Hungarian kingdom that contained almost all of what is today Slovakia and large parts of other neighbouring countries including Ukraine, Austria, Croatia, Serbia – to a soccer match on 20 November. Now they are seething