Thor Ragnarok trailer: This Marvel flick has shades of Guardians of Galaxy, Batman Vs Superman
It's Thor vs Hulk in Asgard in this one!
We all remember that scene from The Avengers when every superhero tries to life Thor's mighty hammer but to no avail. It is surreal that the hammer listens only to its master, until the trailer of Thor Ragnarok. 
Hela, the formidable antagonist, not only catches Thor's hammer in mid-air but also cracks it into pieces. She goes on to capture Thor and takes him to his home planet Asgard. She gains control over Asgard despite efforts from not only Thor but also his brother Loki to save their home.
Towards the end of the trailer, one realises that the only chance that Thor has at regaining his home, and his lost glory, is to survive a duel against the strongest of his fellow Avenger — The Hulk. Going by the trailer, the film seems to strike a balance between lightheartedness and doomsday-style survival drama.
What is interesting is that it borrows its plot from films of both Marvel and DC. While the setting of a foreign world, rather than the ready-to-crumble New York City, stems from Guardians of the Galaxy, the idea to pit a superhero against the other probably finds its roots in Batman Vs Superman.
But what stands out is that the film, instead of focusing only on one aspect, incorporates both of them seamlessly in the narrative in order to ensure an organic flow. Also, Chris Hemsworth sports a new look towards the end of the trailer when he enters the battlefield against the Hulk. With short hair and a leaner physique, he looks different still the drop dead gorgeous superhero he is touted as.
Thor Ragnarok is the third instalment of the Thor franchise after Thor of 2011 and Thor: The Dark World of 2013. It also stars Tom Hiddleston, Cate Blanchett, Mark Ruffalo, Tess Thompson, Anthony Hopkins and Benedict Cumberbatch. Directed by Taika Waititi, the film is slated to release on 3 November.
Entertainment
Mark Ruffalo, who earlier hinted at possible exit from the Marvel Cinematic Universe with Avengers: Infinity War, says the franchise feels like a TV show.
Entertainment
The third Avengers: Age of Ultron trailer, apart from showing exactly how badass Ultron is, also reveals a bit about the plot and the superheroes.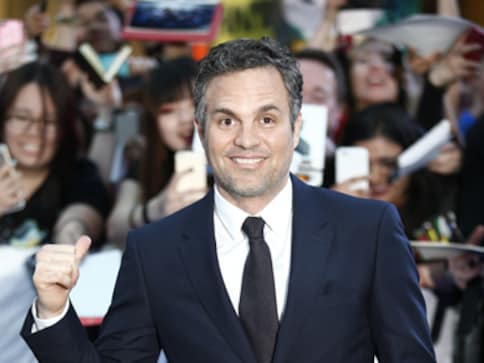 Entertainment
In an online appearance on Jimmy Fallon's talk show, Mark Ruffalo revealed that he took up the role of Hulk aka Bruce Banner on Robert Downey Jr's insistence.