Thor: Ragnarok strikes international markets hard, grosses $107 mn overseas
Thor: Ragnarok has grossed $107.6m in the international markets, where it released a week before hitting the screens in the United States.
Disney-Marvel's Thor: Ragnarok released in 52% of the international markets almost a week ahead of its domestic release. The numbers are in to say the least, the lethal showdown between Thor and The Hulk, has delivered. The film has grossed $107.6mn in the international markets, as per a report by Deadline.
The figures provided in the report suggest that the UK has topped all other markets, contributing $15.8mn to the overall collections, closely followed by Korea ($15.5mn). The film raked in $8.4mn in the Australian continent with Brazil coming in close at $3.8mn. The film's collections in France amounted to $7.4mn which helped goose the film's international collection to $107.6mn. Some of the international figures also happen to be the biggest October openers.
According to a statement released by Disney, Thor: Ragnarok has managed to surpass Guardians of the Galaxy Vol. 2 and Doctor Strange. As per a Variety report, at this rate, Thor:Ragnarok could continue owning the November box office.
Directed by Taika Waititi, it stars Chris Hemsworth, Tom Hiddleston, Mark Ruffalo, Idris Elba, Cate Blanchett, Tessa Thompson, Jeff Goldblum, Karl Urban, and Anthony Hopkins.
The film releases in North America, India and China on 3 November, which will further add to its collections.
Find latest and upcoming tech gadgets online on Tech2 Gadgets. Get technology news, gadgets reviews & ratings. Popular gadgets including laptop, tablet and mobile specifications, features, prices, comparison.
Entertainment
Jim Carrey talks about choosing to co-write a fictional tale rather than a memoir, although the protagonist of his book is a "representation" of him.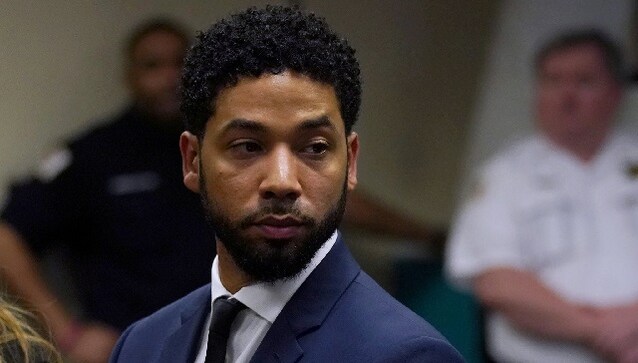 Entertainment
The brothers, who initially said they were done cooperating with prosecutors in the Jussie Smollett case, changed their minds after a 9mm handgun seized during a search of their home last year, which had gone missing, was located again.
India
Syed Ali Shah Geelani's resignation letter shows he committed the same errors he had observed among the jihadists in the 1990s: the New Islamist movement he built, degenerated into a kind of nihilist anti-politics, incapable of actual political purpose