Thor: Ragnarok — Seven reasons why Marvel's latest might be the best MCU film since The Avengers
Seven spoiler-free reasons why Thor Ragnarok is the best Thor film in the Marvel Cinematic Universe.
After nine years and 16 films, it would be easy to dismiss every new flick coming out of the Marvel Cinematic Universe (MCU) franchise as yet another big, dumb film meant to make money, and nothing else. Without delving into that particular debate, it's safe to say that the franchise has, in fact, continuously reinvented itself, even though most of their recent films have come and gone without setting hearts aflutter.
That's set to change with Taika Waititi's Thor: Ragnarok, a film that the stellar team at MAMI screened at the Year-Round Programme barely a week after the latest edition of the film festival itself drew to a close. (If you don't have a MAMI Film Club membership, go register now)
With Ragnarok, Thor comes full circle as the character with the best sub-franchise of films within the MCU, because each of the films has escalated what's at stake; and now we're at Ragnarok, or 'the end of everything'.
So, here are seven reasons why Thor: Ragnarok is the best Thor film to date.
1. Hulk vs Thor

Thor and the Hulk have always had unfinished business after their first 'fight' back in The Avengers. This time we finally get Round Two, and it's smashing good fun, pun fully intended. The first part of the film builds up to the moment when Thor and Hulk come face-to-face, and though it would have been epic to experience it for the first time in the film itself, and not the trailer, the moment is remarkable nonetheless. From then on, until the end, the Thor-Hulk-Banner dynamic never ceases to be fun.
2. The cheeky humour

Thor has always had a fish-out-of-water aspect to his personality, with his literal explanation of things used to elicit humour. Ragnarok builds on this aspect heavily, with humour coating the film almost throughout. It never gets boring, because there's always a good laugh to be had. The MCU films have never shied away from infusing humour even in tense, dramatic situations. Ragnarok does it frequently, and gets its timing spot on almost all the time.
3. The twists in the narrative

Recent MCU films have followed a predictable graph, and Ragnarok is no exception from a plot perspective. However, things are always kept interesting because there are plenty of twists and surprises in store, each of which opens up possibilities for what could happen next. Some of the twists have larger implications for the film as well as the franchise, while some others are just for the moment. Either way, the film packs in plenty of cheer-worthy moments that take you by surprise.
4. The groovy retro soundtrack
The first teaser of the film, cut to 'Immigrant Song' by Led Zeppelin, set some serious expectations from the film, and thank heavens, the song makes it to the film – not once, but twice. And both situations almost demand the manic energy of the song. In retrospect, with all of its allusions to Norse mythology, the Immigrant Song seems like it was destined to be in an enormous Thor film, so thank Valhalla for that. Even otherwise, Mark Mothersbaugh's score is rich and orchestral, with a kitschy 80s vibe to it. The actions scenes are embellished with a feeling of impending doom courtesy the background score.
5. Surprisingly good side characters
The MCU has too many main characters in it already, so side characters rarely get a chance to develop in their own way. However, new characters like Valkyrie (Tessa Thompson) and Skurge (Karl Urban) get their chance to shine in this film. Idris Elba, reprising the usually low-key Heimdall, gets a piece of the action as well, while Jeff Goldblum is rather entertaining as the Grandmaster. Director Taika Waititi plays a small part in the film as Korg the Kronan, and even he has his moments.
6. Finally, a villain who owns it

Hela, Goddess of Death. If the name isn't introduction enough, then Cate Blanchett's turn as Hela will be enough to win you over. The MCU has struggled with good antagonists. Loki was outstanding in The Avengers, but since then, the villains have all been mostly forgettable. Hela, though, is memorable and how.
Cate Blanchett sizzles as the Goddess of Death, her portrayal layered with a wry, almost bored countenance, treating Thor and the rest as mere distractions in a larger cause that she's chasing. She comes with an intriguing back story and makes an outrageous statement in her very first scene. It leaves you salivating for the climactic battle – which delivers in its own way.
7. Hints about what's to come

All of this is building up to the heroes of Earth (and the galaxy) taking on Thanos, the Mad Titan in the next two Avengers ensembles. Without revealing much, Ragnarok has little teasing moments pointing to what could have an impact in upcoming films; and make no mistake, the wait has gotten really difficult after Thor: Ragnarok!
Find latest and upcoming tech gadgets online on Tech2 Gadgets. Get technology news, gadgets reviews & ratings. Popular gadgets including laptop, tablet and mobile specifications, features, prices, comparison.
India
A transparent police force that functions within the law will ensure broader social prosperity.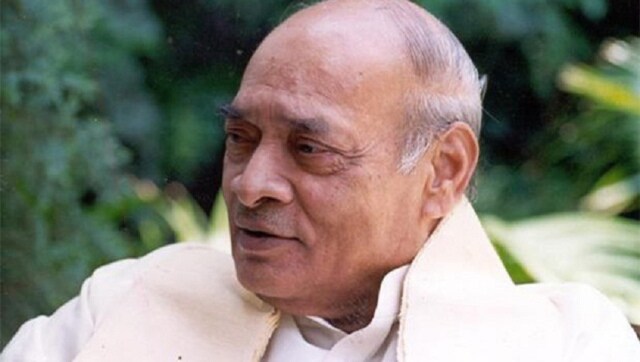 Politics
Many argue PV Narasimha Rao was India's finest prime minister, but not his own Congress party and its dynastic 'high command'.
India
If moral sense is innate in humans, just as a sense of language is, then it follows that fake news is appealing to the moral sensibilities of many in a way that more factual reporting is not. Without understanding and tackling this, we are unlikely to succeed in tackling the global information crisis.