Thor: Ragnarok review roundup — Chris Hemsworth-starrer has more of Taika Waititi than Marvel
Thor: Ragnarok is a romp superhero film that does not take itself too seriously. This is one of the qualities that make it the best Thor movie.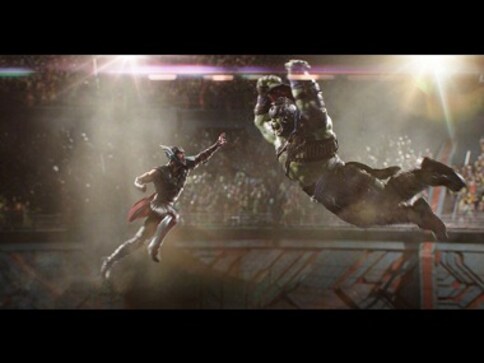 Taika Waititi's superhero film, and the next product of the Marvel Cinematic Universe, Thor: Ragnarok, is slated to release in India on 3 November. But it had its world premiere at Sydney, Australia earlier this week.
The first reviews are out and the Chris Hemsworth-starrer seems to have got largely positive reviews. It has been lauded for Waititi's fresh treatment of a rather pale franchise through adding a touch of romp to the superhero film.
The Guardian gave the film 3 out of 5 stars and said, "Thor: Ragnarok gets away with its inconsistencies because it's so winningly, unpretentiously funny. It basically throws up its hands at its own ridiculousness and plays it all for laughs – and it gets them. The price of this irreverence is the possibility of taking anything that happens all that seriously."
The Verge reviewed it and said, "It is also worth noting that the quirks of Thor: Ragnarok may not be for everyone. There are no sacred cows in Waititi's movie, and fans who prefer their superheroes straight-faced and without meta-commentary might chafe at its irreverence. But the willingness to play with genre tropes is one of the most exciting things about Thor: Ragnarok. Marvel felt comfortable letting Waititi bring his sensibilities to bear on the material, even if it might go a step too far for some viewers."
Variety reviewed the film and said, "Whereas the two previous Thor movies were somber battle epics directed by Kenneth Branagh (who attempted an awkward sort of pulp-Shakespeare hybrid) and Alan Taylor (a Game of Thrones helmer obsessed with making it gritty) respectively, the latest was clearly conceived as a wacky adventure comedy. Irreverent almost to the point of camp, that approach fits comfortably within the wheelhouse of Kiwi director Taika Waititi, for whom this undertaking was roughly 100 times the scale of his next most expensive production (cult hits Hunt for the Wilderpeople and What We Do in the Shadows).
(Movie review — Thor: Ragnarok is an intergalactic, buddy road-trip movie, says Mark Ruffalo)
Entertainment
The concluding part season of Lucifer is well-paced, well-written, and follows what the past one-and-a-half seasons have set up quite beautifully.
Entertainment
Sanjay Dutt shared a series of old family pictures on Instagram to mark the birth anniversary of his mother Nargis, who is best known for films like Awaara and Mother India.
Entertainment
In a letter addressed to the Maharashtra chief minister, FWICE said an extension of the statewide lockdown will be a "setback" for producer and daily wagers, who have no other means of income.