Thor: Ragnarok is an intergalactic, buddy road-trip movie, says Mark Ruffalo — India Exclusive
In an exclusive interview with Firstpost, Mark Ruffalo stays true to his reputation — he's known for often speaking straight from his heart — and reveals details about Thor: Ragnarok, playing Hulk and working in Bollywood
Mark Ruffalo has just taken a 15 hour-long journey to get to Sydney, Australia to attend the premier of his upcoming big ticket film Thor: Ragnarok.
It amazes one to see that he is neither jaded nor worn out and there isn't an iota of tiredness visible on the face of this revered actor. It's his cheerful and down-to-earth attitude that allows even his detractors to become fans.
Mark Ruffalo has the distinction of being nominated thrice for the coveted Academy awards. After having proved his acting prowess with films like Foxcatcher, Zodiac, The Kids Are Right, Shutter Island and Spotlight, it's his role of the Hulk in Marvel films that has given a spurt to his career.
In an exclusive tête-à-tête with Firstpost, Mark Ruffalo stays true to his reputation — he's known for often speaking straight from his heart.
We have to ask him about last week when he left his Instagram on live mode during the LA leg premier of Thor: Ragnarok. So what really happened? This question is met with a loud guffaw.
"My Instagram? Oh man. The Marvel guys asked me if I could do some Instagram live for the Thor 3 premier and I said of course. I was backstage and then onstage and did it live and then I thought that I had turned if off and then I put my phone in my pocket. After 7 to 10 minutes into the premier, a woman came and jabbed my shoulder and shouted at me saying that my Instagram is still on live mode and the whole movie is being recorded. She told me to turn it off immediately and then I could not enjoy the movie further. That's it, I don't have a job anymore, so it will be the last time you will be watching me in a Marvel movie," says a smiling Ruffalo.
The idea of putting both Hulk and Thor in a movie came to the mandarins at Marvel when they saw the chemistry of Mark and Chris Hemsworth during the press junket of Avengers 2.
Thor: Ragnarok also happens to be the most hilarious movie in the Thor series till date, or atleast that is what Ruffalo claims.
"A big portion of the film is improvised, especially the stuff between me and Chris. We had so much fun and there was so much of chemistry. After that we wanted to do a movie together and Thor 3 presented that opportunity. It's an intergalactic buddy road trip movie," he informs.
An element from the promo that has really caught people's attention is the duel between Hulk and Thor in the film. The smile on Mark's face comes alive when he starts talking about the sequence: "Oh, it was great to smash him and I have been waiting for six years to do it. People have always wanted to see Thor and Hulk fight with each other and in this movie they really get to do this. It was a lot of fun."
Talking about the fight sequence, he also reveals that he fought with a dummy Thor that was the size of a kid.
But being Hulk also had its perils. Ruffalo witnessed it first hand when he once visited his daughter's school. "Kids have never been afraid of me but now when I approach them they really freak out. Once I was at my daughter's school and a little boy saw me there. He asked me if I was Hulk, I answered in the negative but he kept saying that I was the Hulk. He persisted and requested me to turn into Hulk. I kept saying no, but his repeated persistence forced me to bring a change in my voice and then he ran and jumped under a table. It was mean but it was funny," he laughs.
Thor Ragnarok will also present Hulk in a different avatar. Ask him if a solo Hulk movie could ever be a possibility and without mincing any words, Ruffalo straight up says he'd love to, but it may not be happening soon. We have to ask him why: "It's because Universal owns the rights and Universal and Marvel famously don't get along with each other."
This answer provokes a stern gaze from the Marvel representative standing close by. Ruffalo realises he's made a comment he shouldn't have, and goes on to say sorry, while adding " ...and it's not Marvel's fault but its Universal's fault. I guess they don't want to make money."
On asking him to reveal more about the nature of Hulk's segments in the upcoming Avengers films, he reluctantly hints at some information: "I can't say as I always land in trouble. Bruce Banner and Hulk don't get along and they don't like each other."
Mark Ruffalo also happens to one of those few actors in Hollywood to maintain a balance between superhero flicks, which are larger than life, and more realistic cinema. For every Thor: Ragnarok there is also a Spotlight or The Normal Heart. So how does he maintain the balance? "I get bored very easily. To keep it interesting I like to do a lot of different movies," he says, adding, "Doing such movies [like Spotlight] actually allows me to take a break and do some theatre. I live in New York City and it's very expensive especially with kids. You have to be rich to be poor in NY. One good thing about these movies is that they allow me to do the little things that I really love."
Ruffalo is a big fan of Satyajit Ray, and also reveals that if Bollywood offers him a 'straight' role, he is all game for it. "I saw a film few days back where there were rival gangs and the lead guy was a Scarface sort of character. I look forward to seeing what more Indian cinema is going to come up with. Though I can't sing and dance, I could do some of the straight roles." Here's hoping Bollywood producers are listening.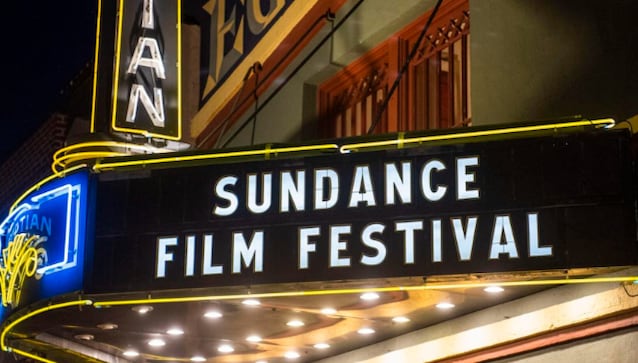 Entertainment
The Sundance Film Festival runs from Jan. 19 through the 29.
Entertainment
HBO's adaptation of the popular game sticks to the source material and more than sticks its landing.
Entertainment
Gerard Butler and Remi Adeleke open up about their characters in Plane.