Thor: Ragnarok Australia premiere - Smashing Chris Hemsworth was fun, says Mark Ruffalo
Thor: Ragnarok will have a sequence where Chris Hemsworth's Thor and Mark Ruffalo's Hulk will battle it out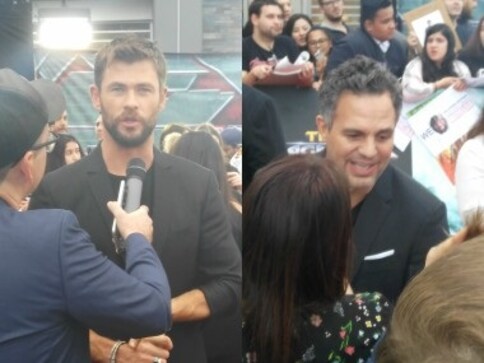 Last night, Sydney saw the premier of the third film in the Thor series – Thor: Ragnarok – which was attended by two of the cast members, Chris Hemsworth and Mark Ruffalo. The screening venue was HOYTS theatre.
The red carpet witnessed a huge crowd of fans; some of them waited for hours on end to get a glimpse of their favourite star. The level of excitement was elevated all the more because Chris Hemsworth, who plays Thor, is a native of Australia. Both Mark and Chris interacted with these fans and were photographed by and with them.
Thor: Ragnarok will also have a sequence which will show the clash between Thor and Hulk. Speaking about this, Mark Ruffalo remarked that it was great to 'smash' Thor in the film. "Oh, it was great to smash him. I have been wanting for six years to do it. People always want to see Thor and Hulk fight with each other, and in this movie they will get to see it," he said.
The third installment in the Thor series is also the funniest, and it is helmed by Taika Waititi. Taika holds the distinction of having been nominated for an Academy Award for his short film Two Cars, One Night in 2004. Thor: Ragnarok also marks the inclusion of Cate Blanchett as Hela in the Marvel universe.
Chris mentioned that it was intimidating to be in the same frame as Cate Blanchett, Mark Ruffalo and Sir Anthony Hopkins. "It's always intimidating, always. But at the same time you also get to learn from them. Sometime you work with other people and wonder how amazing they are. It's also about a sense of humility that you want to learn from people. A little bit of fear is good; it keeps you motivated and on your toes."
Thor: Ragnarok is slated to release on 3 November.
Entertainment
Titled Michael, the Lionsgate film comes from producer Graham King, who earlier backed Bohemian Rhapsody that earned Rami Malek an Oscar for best actor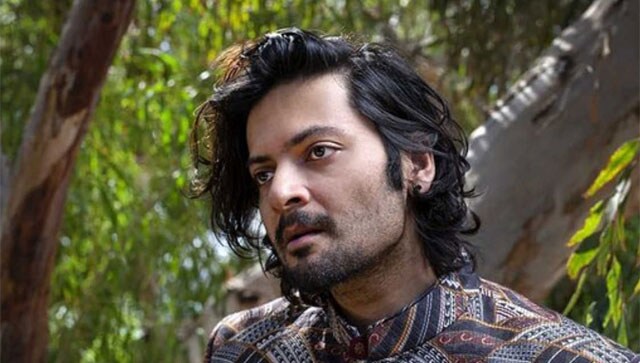 Entertainment
The film was shot during the small respite of time of covid lockdowns in late 2020 and is currently in post production
Entertainment
'Aslan' singer Christy Dignam is currently receiving palliative care at home, his family issued a statement and also requested for privacy at this hour. Their statement read- "As always Christy's health has been and is our priority. It has been a tough road for us all but mostly Christy."