This actor was almost cast in Suicide Squad, but he was deemed too crazy for the role
If things would have gone as planned, this actor would have been on screen alongside Margot Robbie and Will Smith in Suicide Squad.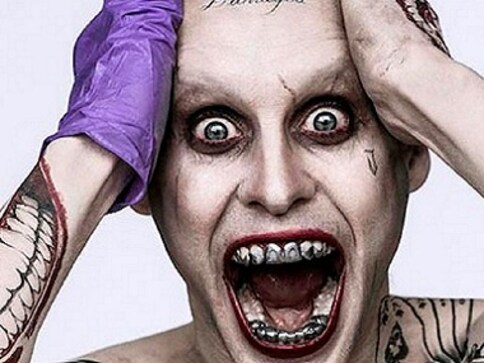 Suicide Squad might have had another big name attached to it. Shia LaBeouf revealed that director David Ayer had tried to convince him to consider a part in Suicide Squad, for a role that eventually went to Scott Eastwood.
Yes, that actually happened. Suicide Squad would have had one more method actor competing with Jared Leto for immersing himself in the role.
This was revealed in a recent interview with Variety, where he also talked about sacking off big-studio tentpoles for good, how much he loves Casey Affleck, and also told Variety how he was almost cast as Lieutenant GQ Edwards, Scott Eastwood's character in Suicide Squad.
The story goes that after he starred in David Ayer's war drama Fury, the director approached him for a part in the latest DC universe offering.
LaBeouf says the studio vetoed his casting. "I don't think Warner Bros. wanted me," he says in the interview.
I went in to meet, and they were like, 'Nah, you're crazy. You're a good actor, but not this one.' It was a big investment for them.
Though LaBeouf seems ambivalent about losing the role,  he also revealed in the interview that he was heartbroken when he lost out playing the role that went to Casey Affleck in 2007 The Assassination of Jesse James, but thinks that Casey Affleck is nothing less than 'fucking brilliant'.
LaBeouf can next be seen in the indie films Man Down and American Honey, which will hit the screens on  8 September 2016 to 18 September 2016 for the annual Toronto International Film Festival.
Read the interview with Variety here.
Entertainment
The 10-episode series will see 21 prospective suitors competing for the love of 3 women.
First Cricket News
Malhotra said that the NCA has shared a detailed workload monitoring report of all the Indian players associated with respective franchises.
World
Ahead of the 95th Oscars, Amritsar-based artist Jagjot Singh Rubal painted portraits of 100 Hollywood stars to commemorate the award night