I think it will be stupid to remake 'Masoom': Naseeruddin Shah
Naseeruddin Shah is not in the favour remakes and thinks it would be stupid to rework <em>Masoom</em>.
Bangalore: Bollywood may be rehashing old movies but veteran actor Naseeruddin Shah is not in the favour remakes and thinks it would be stupid to rework Masoom.
"I give a damn to the business of remaking. I think it will be stupid to remake Masoom in today's world because it is not possible that a child would not be able to track his father in ten years with Facebook, Whatsapp, Google and God knows what," Shah told PTI in an interview.
Shah, who was in the city for the success ceremony of his critically acclaimed memoir And Then One Day, said he does not understand the fascination for remakes.
"I don't know if Masoom is being remade. I don't know why they should make remakes. I can't understand anyway." The national-award-winning actor, who is often very critical of his own films, counts Masoom among his favourites.
"Masoom probably is my favourte film in every way because it is very well made; very well acted; very well written and it was a subject which could so easily would have become over sentimental and syrupy, but it didn't. I like that film very much indeed," he said.
The Shekhar Kapur directed 1983 film revolved around a happy marriage which starts to flounder when the husband's love child comes to live with the couple.
Shah does not consider Paar a great movie.
"I like Paar. I am very proud of it, but I don't think it is a masterpiece. I think it is a pretty good film. In fact, some of it is very shabby in the making," he said.
He does not regret doing films like Tridev and Dirty Picture, even though he did no like them much.
"A lot of people liked Tridev and Dirty Picture. I personally did not like them, but I don't regret having done them," he said, adding he is very vocal about his likes and dislikes.
Shah's son Vivaan was recently seen in Shah Rukh Khan starrer Happy New Year and the actor believes that he still has a long way to go.
The actor, however, feel young crop of actors are better than his generation as they are clear about their choices.
"I think the younger lot is better than the previous generation. I think the younger lot is very disciplined. They are very clear about what kind of cinema they want to do. You have even among the superstars who are doing three different kinds of films which they believe in," he said.
Asked how he reacts if a director approaches him saying he has written a script for you in the film, Shah said it does not make any difference.
"I don't feel delighted because every director says that 'I have written it for you' and you know that it's not true and they keep saying it. That does not make any difference to me."
The actor, who also ventured out into direction with Yun Hota To Kya Hota in 2006, has no plans to go behind the camera again.
"I was not satisfied with that film. No, I don't have any plans to direct in future because I don't think that I am cut out to be a filmmaker. Filmmaking is a different ball game and it requires certain abilities which I don't seem to have. I would rather be a director in the theatre," he said.
Asked what kind of roles excite him, he said he tries to opt for memorable projects.
"Role in a project which I hope will be remembered. Whatever kind of role it may be, the project is more important than the role. It doesn't make any difference to me what the size of the role is if I feel that the play and the film is going to be worthwhile," he added.
PTI
Find latest and upcoming tech gadgets online on Tech2 Gadgets. Get technology news, gadgets reviews & ratings. Popular gadgets including laptop, tablet and mobile specifications, features, prices, comparison.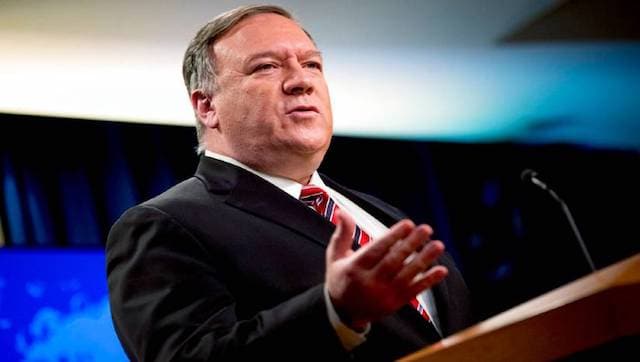 India
The US Secretary of State asserted that Beijing has a pattern of 'instigating' territorial disputes and the world shouldn't allow it
Politics
Tewari said the 'illegal , arbitrary and malafide action' against the organisation is yet another example of how low the government can stoop.
Politics
The Centre on Monday banned 59 mobile apps including TikTok, UC Browser and other Chinese apps 'prejudicial to sovereignty and integrity and defence' of the country.