Thimiru Pudichavan movie review: Vijay Antony excels in this overblown cop action-drama with a social message
Although the premise has wonderful potential, director Ganeshaa dilutes Thimiru Pudichavan with over-the-top sentiments that don't gel with the story organically.
In Tamil cinema, most of the high-profile stars use the cop genre as an effective tool to climb up the ladder of stardom. It's mostly seen as an image-building exercise since cop films have a mass appeal among audiences and is a significant attraction in the trade circle too. However, Vijay Antony, who has donned the khaki for the first time in his career through Thimiru Pudichavan, has smartly used the film in an attempt to deflect the audiences from his consecutive poor outings in Annadurai and Kaali.
Vijay Antony excels in this familiar cop action-drama, which masquerades as a mass emotional film with a social message. Director Ganeshaa, an erstwhile associate of Baahubali filmmaker SS Rajamouli, has written an interesting crux on how a deadly rogue, Padma (played by Sai Dheena) exploits juveniles to carry out his crimes since they are beyond the ambit of judicial punishment. When a firebrand Ravi (Vijay Antony's younger brother) gets annoyed by the uprightness and moral values of Murugavel (Vijay Antony), he runs away from home and takes refuge in Murugavel's gang in Chennai. Ravi feels privileged to be under the tutelage of Murugavel since the public fear him the most.
When Murugavel gets appointed as the Sub Inspector of Police in Chennai, he stumbles upon Ravi in an unfortunate incident, which leaves him sleepless. Despite trying his best to get back Ravi on the right path, Murugavel ends up shooting him during a sudden clash. Ravi's death leaves indelible scars on Murugavel's psyche, and he becomes an insomniac wearing a wristwatch which alerts him on his blood pressure level. Murugavel vows to rescue Ravi's friends from the clutches of Padma and tarnishes his image among everyone to smithereens.
If one carefully looks at the filmography of Vijay Antony, it's apparent that all his films unabashedly cater to the B and C center audiences with genuinely appealing themes that revolve around familial relationships. His breakthrough 2015 blockbuster Pichaikkaran set in motion a series of films which continued to operate in a familiar space, barring the exception of a few experimental attempts like Saithan. With Thimiru Pudichavan, whose core plot is centered on fraternal sentiment, Vijay Antony has once again made every effort to regain his lost charm at the box office, but only in vain.
Although the premise has wonderful potential, director Ganeshaa dilutes it with over-the-top sentiments that don't gel with the story organically. Instead of creating situations that would take the story forward, scenes are mostly written to elevate the image of Vijay Antony and appeal to a section of audiences. For example, Murugavel suffering from acute insomnia is an exciting angle to infuse in the screenplay, but the director chooses to focus more on crowd-pleasing attempts such as protecting the gender identity of transgenders and how everyone looks down on them. While the idea of creating a touching scene looks good on paper, the transformation on screen is not organic since the screenplay conveniently veers away for some time.
Vijay Antony shoulders the film with his partly subtle, partly fierce performance that holds the story together. All the youngsters have delivered excellent performances and have done full justice to their characters. The lanky Nivetha Pethuraj brings the roof down at regular intervals, providing audiences occasional breathing space in an otherwise rhetorically overblown cop drama.
Ganeshaa opts to introduce the villain (Sai Dheena) only during the pre-interval sequence after establishing him as a dangerous antagonist through the supporting characters. Sai Dheena, who is known for playing sidekicks to popular actors in his earlier films, doesn't look ominous at the first sight although he looks convincing as the story moves forward.
Toting up, Thimiru Pudichavan is a conventional cop movie wrapped in old-fashioned filmmaking to send home a done-to-death social message in the good vs. bad space. How Thimiru Pudichavan differs from other formulaic cop films is its treatment and portrayal of the men in uniform, which is the only saving grace.
Entertainment
For an action film, Michael finds ample room for the women to bloom. Anusaya Bhardwaj as the archvillain Gautham Menon's borderline psychotic wife overdoes it.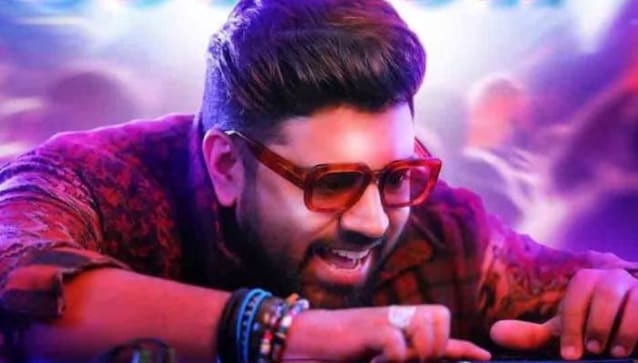 Entertainment
Saturday Night is an incurably imbecilic film which thinks friends are bonded by rowdyism. Little do they know.
Entertainment
Prithviraj delivers a more implosive performance in Kaapa than his other recent film Kaduva with the same director Shahji Kailas, where there was too much swagger in the performance.