There's going to be an all-female 'Ocean's Eight' and we cannot contain our excitement
Move over Ghostbusters, there's a cooler feminist film on the block.
Warner Bros has confirmed that filming for the all new Ocean's Eight movie is to begin in October 2016 and will be directed by Gary Ross. Deadline has reported that the principal cast is going to be: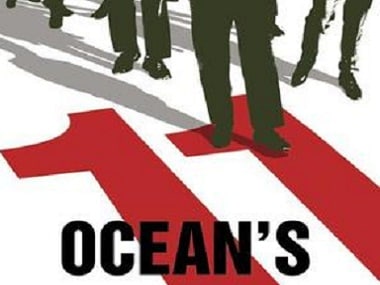 Sandra Bullock, Cate Blanchett, Anne Hathaway, Rihanna, Helena Bonham Carter, Mindy Kaling and Awkwafina.
At this point, the casting is still fluid, but we have got our fingers crossed. The cherry on the cake is that the movie might include cameos from the original cast members too.
The Oceans' franchise was originally adapted from the 1960 original, which starred Rat Pack members Dean Martin, Frank Sinatra, Sammy Davis Jr., Peter Lawford, Joey Bishop, and Angie Dickinson.
The 2001 remake had George Clooney and Brad Pitt take the reigns of the lead characters and put together a talented team together that spanned three films. The trilogy had stars like Bernie Mac, Elliott Gould, Casey Affleck,  Matt Damon, Andy Garcia, Julia Roberts, and Catherine Zeta-Jones.
The franchise has been dormant since 2007, and with such a talented potential cast, one can only hope that there is a three film revival.
Updated Date: Aug 11, 2016 16:50 PM